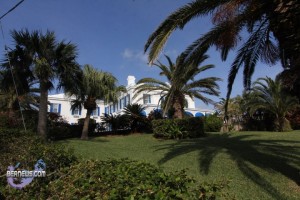 Bermuda's Rosedon Hotel has been awarded a 2012 Travellers' Choice Award as one of Top 25 Hotels for Service in the Caribbean region, the Pitts Bay Road boutique hotel announced today [Jan. 26].
The Travellers' Choice Award is one of the highest honor a hotel can receive from the TripAdvisor website community.
TripAdvisor said of the Rosedon award: "It's based on the reviews and opinions of millions of travellers, and is awarded only to a very select and distinguished group of hotels."
A Rosedon spokesman said: "We take great pride in this recognition, and want to thank all of our staff who have made this special award possible. Rosedon is particularly proud of its friendly and efficient staff — many of whom have been here from ten to 30 years. This continuity of staff has made the hotel truly a home away from home for our visitors."
Within walking distance of Hamilton, Rosedon — which has 44 rooms — enjoys an excellent reputation with a strong repeat guest following.

Read More About