Commodore Jonathan Brewin and the Flag Officers of the Royal Bermuda Yacht Club [RBYC] announced that the Club has appointed Sean Evans as the new Advanced Racing Coach. Sean joins the RBYC Sailing Academy at an exciting time as Bermuda's only Royal Yachting Association Training Centre gets ramped up for Summer fun for kids and adults.
Mr Evans started sailing aged 8 in an Optimist and he advanced through the GBR Optimist Squads to compete at the highest levels internationally. He transitioned into the Laser where he achieved significant success including becoming the GBR Youth National Champion against some stiff competition.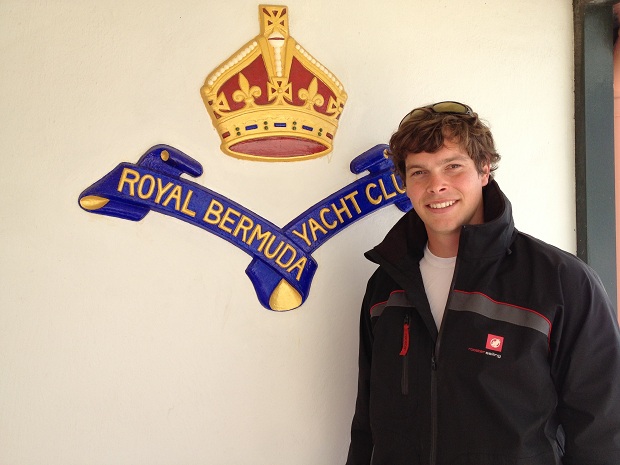 Mr Evans represented the UK at the ISAF Youth Worlds. After suffering an injury which prevented him from continuing his rapid progression in the international fleet, he jumped into High Performance Coaching with the RYA.
His sailors won the 2012 GBR Youth National Championships for the Laser Radial [Boys & Girls]. His main focus at the RBYC will be on high performance coaching in single-handed sailing dinghies. Mr Evans is a qualified RYA Senior Instructor, RYA Racing Instructor and RYA Powerboat Instructor.
Rear Commodore of Sailing, Leatrice Roman states, "Sean brings a wealth of experience that will benefit all our sailors. His racing instructor qualifications will greatly enhance our young Bermuda athletes' experience at International regattas and with his strong RYA background he'll be a great mentor for the Bermudian instructors taking RYA instructor certifications this summer."
Tom Herbert-Evans, Sailing Director, said "I'm really pleased that Sean has joined the RBYC Sailing Academy. He's got fantastic enthusiasm and experience with school programmes and race coaching. We're lucky to have him."
RYA Courses currently available at the RBYC include:
Summer & Autumn
Sea Squirts – Introduction to Sailing (5-6)
Junior Sailing (7 -14)
 Youth Dinghy and Keelboat Sailing (15-21)
Adults Keelboat classes and Powerboat II classes.
For more information please contact the Sailing Office at 294-6716 or sailingoffice[at]rbyc[dot]bm.
Read More About