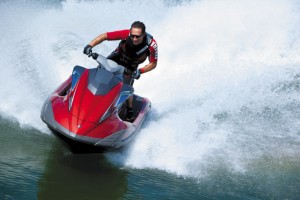 A&P Marine will be hosting a community demo ride of the WaveRunner personal watercraft at Ferry Reach on Saturday, June 16th, from 10am – 2pm.
Michael Araujo, president of A&P Marine stated, "The one-day event is designed to give the community a chance to try something different and fun. Many own boats, bikes and cars, but a WaveRunner is a truly different experience.
"Riding an 1800cc WaveRunner is like riding a jet-powered scooter on the water. It provides the greatest accessibility and convenience as there is no need for a mooring or upkeep, which is normally associated with owning a boat."
The WaveRunner demo ride will take place just off the beach area of Ferry Reach between 10 AM and 2 PM, Saturday, June 16th – see www.apmarine.bm for map. The community can come out, get on and take personal ride to experience the performance of a Yamaha WaveRunner. Those that choose to take the demo ride will be entered into a draw for an iPhone. The draw will be announced the week after the event.
Mr Araujo closed by stating, "Bermuda does have a lot to offer by way of marine activity. The WaveRunner extends those options by giving owners the choice to leisurely cruise around the island or competitively race with the local power boat association.
"The sports series is built for continuous high speeds, while larger WaveRunner seat up to 3 adults and makes it the perfect watercraft to share with family and friends during the long, hot summer."
Read More About
Category: All