The 2012 Newport-Bermuda Race saw 166 yachts start the race with Spirit of Bermuda leading the fleet away from Newport. The Newport Bermuda Race is a 635-mile ocean race usually lasting three to six days and is hosted every two years in mid-June.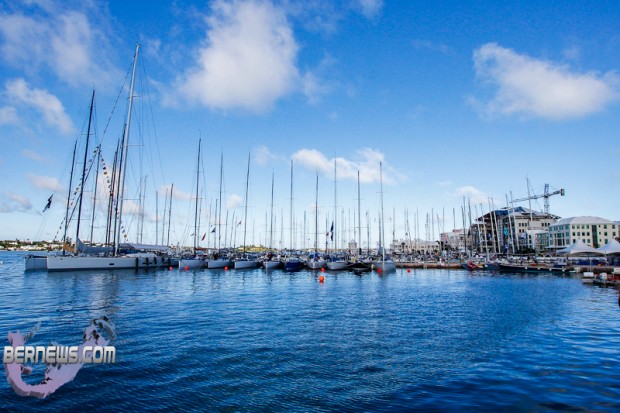 Less than 40 hours after leaving Newport, the first boat crossed the finish line off St David's just after 7am Bermuda time, with George David's Rambler claiming the honours and breaking the record.
The Royal Bermuda Yacht Club is a beehive of activity with hundreds of crew members milling about the dock after completing the race. We stopped by for a few interviews and have posted videos below. For all Newport-Bermuda Race coverage, click here.
Talbot Wilson reports from RBYC:
Nasty Medicine's Dr Stephen Sherwin:
Carina's Captain Rives Sutherland and owner Rives Potts Jr:
Black Watch's Navigator Peter Rugg:
Read More About