The HSBC Pro Soccer Clinic officially launched yesterday [July 2] at the BAA Field. The Clinic is celebrating 22 years of soccer excellence and has trained more than 4,000 youth soccer players.
Soccer players between the ages of 4 – 16 take part in four different clinics aimed at honing their soccer skills. This year the players will be coached by Bermuda's own David Bascome and a host of overseas and local coaches. HSBC has supported the Pro Soccer Clinic from its inception in 1991.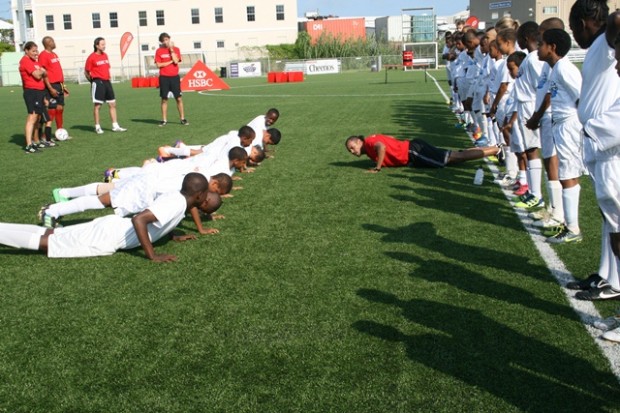 David Bascome, manager of HSBC Pro Soccer Clinic says "Thank you to the parents, my young people, coaches and HSBC for their support and trust in the vision from the first day the clinic was introduced 22 years ago.
"We have seen many young people come through the clinic and it is our hope that they have carried with them our message of discipline, respect and responsibility, not just for the game but in life as well."
Read More About