PHC Zebras Youth Football Division returned to the island last night [Aug 26] after traveling to Reading Football Club in the UK as part of a long standing relationship with Reading FC.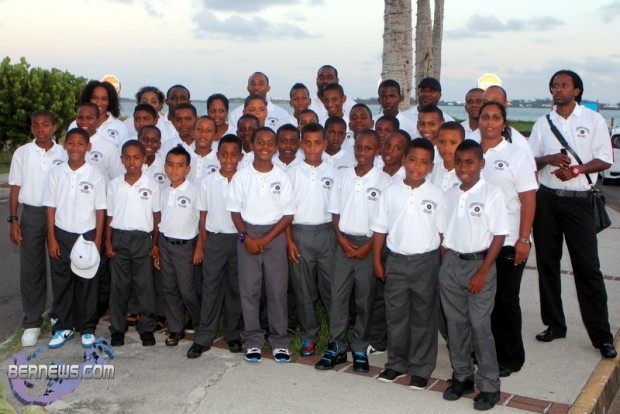 Two teams consisting of young men from the Under/10 and Under/12 divisions included Arnezha Astwood, Keishon Bean, Xyjai Butterfield-Maryam, Armel Cann, Kwenzi Cann, Desron Deshield-Burchall, Jorj Dublin, Kallen Dublin, Jayden Ebbin, N'zyah Edwards, Jerez Eve, Taye Fishington, Azir Harvey, Jalun Hassell, Jaheim Iris, A'naije Keese-Ming, Eusebio King-Mills, Zakiyah Lee, Zidane Ming-Wilson, Flavio Mundy, Torleair Richards-Caines, Dimitrius Richardson, JaKi-da Richardson, Shane Robinson, Jenico Sealey, T'syi Showers, Stefan Simmons, Oni Smith, Samario Valasse-Paul, Daylon Whitter and Dennis Zuill.
PHC football coaches that accompanied the group included Ibou Barry, Robert Bean, Milique Fubler, Michael Lambe, Jahvon Mallory, Cecoy Robinson and Mark Wade.
The group took part in three training sessions with Reading FC Coaches and played three matches against local opposition. Also on their tour schedule were two Premier division matches: Reading vs Stoke City and Chelsea vs Reading.
Read More About