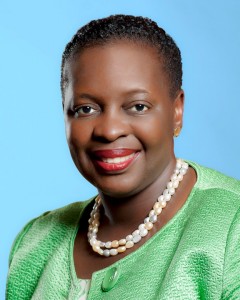 "While the global economic crisis continues to impact Bermuda, two encouraging investments over the last week have confirmed that investors are bullish on the future of Bermuda's economy," a statement from the Finance Ministry said.
LinkBermuda is investing millions of dollars in an island-wide fibre-optic network that will provide faster internet speeds and provide more jobs for Bermudians, and a Bermudian family have purchased the Fairmont Hamilton Princess Hotel and plan to invest $50 million in refurbishments.
Mr. Alexander Green, one of the new owners of the Fairmont Hamilton Princess, noted, "This further investment in Bermuda continues to show our dedication to the Island and our unshakable faith in its long term prospects. We continue to believe in Bermuda and are happy to bring one of the major hotels back to Bermudian ownership."
Premier Paula Cox thanked Mr. Green for his confidence in Bermuda and said, "If the economy and our prospects for the future were really as bad as the opposition would have you believe, why are investors investing millions in our economy? Make no mistake, these are tough times for the global economy, but these investments show confidence in the future of our island."
"While there's still more work to be done, it's encouraging when you see last month's retail sales increase by 6.2%. It's encouraging when you hear that a major reinsurer is closing their Dublin offices and opening a new office in Bermuda, which will employ Bermudians," said the Premier.
"It's heartening when you hear about a new 8,000 square foot furnishings store opening shop. It's exciting to hear about four new businesses opening shop in St. George's."
"And, it's encouraging when we hear that investors are confident about the future of our economy. There are some in the opposition who would like to talk our economy down, however this Government will continue to work for the people of this Country by attracting new investment to our shores that will bring new jobs and opportunities for Bermudians," the Premier concluded.
Read More About