Recently, the Premier Paula Cox visited the Town of St. George's to show her support for small business entrepreneurs.
Yesterday Premier Cox said she was pleased with the latest developments of millions of dollars of investment being pumped into the economy and referenced Link Bermuda and the Green family's purchase of Fairmont Hamilton Princess as an example.
Last week Premier Cox visited a number of new businesses which have sprung up in the east end that included the A2Z Shoes and Accessories, The Cave, a store which serves men's apparel, Last Night Boutique and Tamasun's Japanese House, a new restaurant in St George's where she also enjoyed lunch.
Premier Cox said she was encouraged that young Bermudians were taking a leap of faith and stepping out to start up their own businesses. And she said that these were additional indications that there are pockets of success occurring with Bermuda's economic recovery.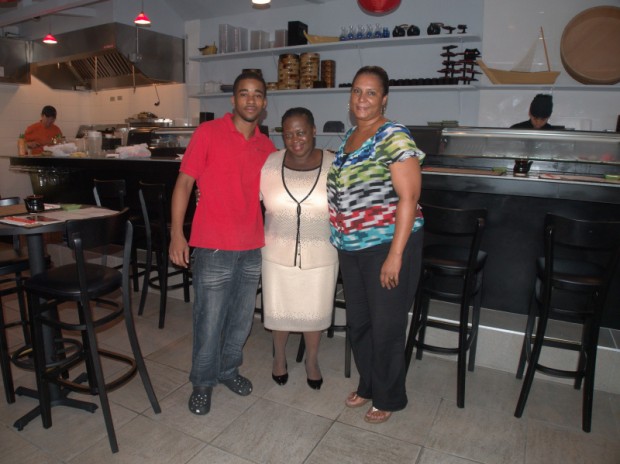 Premier Cox said today, "I was delighted to visit St. George's to support these entrepreneurs. These are tough times for the economy, however our policies to stimulate growth by providing tax breaks and expanding the Economic Empowerment Zones into the east and west ends of the Island are bearing fruit.
"These entrepreneurs are to be applauded for their efforts in starting new businesses. It was a pleasure to patronise their establishments and it is my sincere hope that Bermuda's residents will take some time out and travel to St. George's to support their efforts."
During last week's east end visit, Premier Cox was accompanied by EEZ Economic Development Officer Raymond Lambert and Sen. David Burt, in his capacity of Junior Minister for Economy, Trade and Industry.
Related Posts