ESC Limited yesterday [Sept 12] celebrated the Grand Opening of their combined showroom with a ribbon cutting ceremony presided over by Senator Kim Wilson.
The ceremony to officially open the completed 8,000 square foot showroom at 4 Mill Creek Road in Pembroke was followed by a cocktail reception. The showroom opened unofficially to customers earlier this year.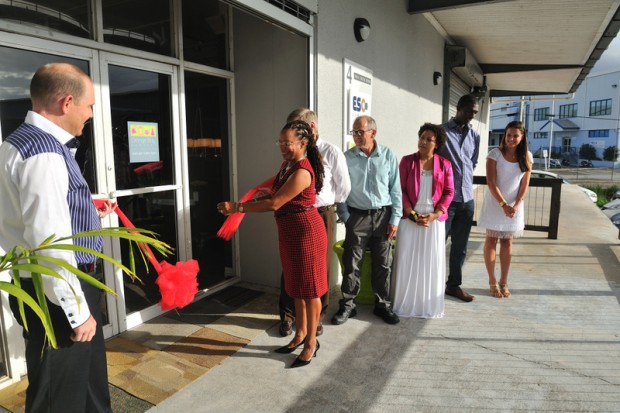 The new showroom features environmentally friendly finishes created from recycled or green products. It features energy efficient LED lighting throughout.
Outdoor displays were fabricated from used pallets, and even the hand railing at the entrance to the showroom was stained with used motor oil.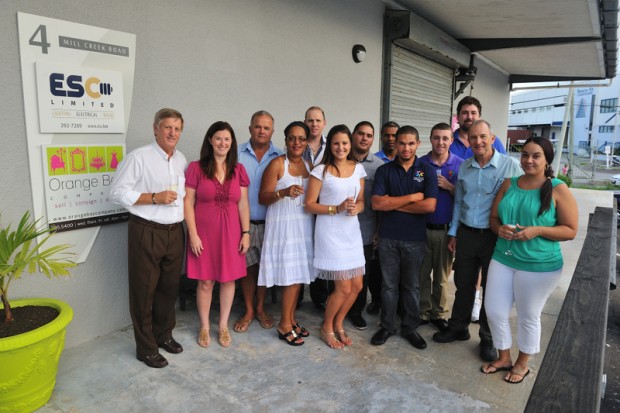 Local vendors Stafford Flooring, Fibre Net Communications Ltd., Alumiglas Commercial Glass & Aluminium Co., Business Automation Resources, Troy Every Handyman & Craftsman, Derek Lindo, Protone Cleaning Services, Signworx Limited, MJ Painting and Commercial Interiors Group and Nikki Fagan, along with ESC Limited and Orange Bay Company staff worked together to design and outfit the new showrooms.
The new showroom allows ESC customers to interact with the fixtures on display, enabling them to envision how a particular light or ceiling fan would look and function in their space. Within Orange Bay's expanded premises, a wider range of home furnishings, artwork and vintage designer clothing and accessories are on display than at their previous Harvey Road, Paget location.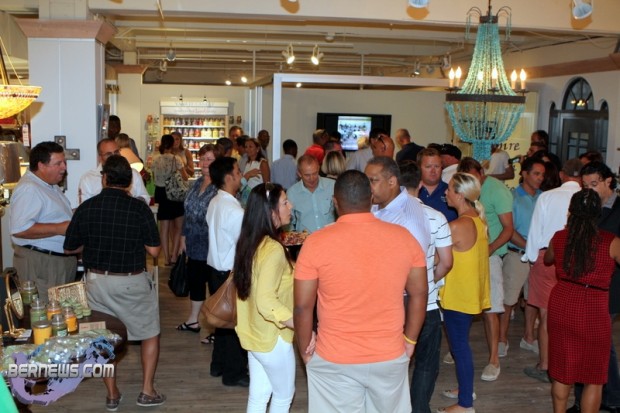 Glenn Davis, ESC owner and principal buyer, says "We hope to offer the community a unique shopping experience. Our customers have always come to us to purchase bulbs, light fixtures and electrical supplies, but now they will be able to find home accessories and other unique products.
"We're delighted to be sharing the space with Orange Bay Company, an impressive consignment store that offers customers furniture and clothing. We feel we've created a fun, 'one stop shop' for Bermuda's home owners who are seeking to upgrade their spaces."
Delight Morris, co-owner of Orange Bay Company, said, "The new, larger showroom has allowed us to put more inventory on display and expand our line of vintage designer clothing. And there are definite synergies that arise from being co-located with ESC Limited.
"People who are updating or renovating their homes and come to either Orange Bay Company or ESC Limited as their intended destination are delighted to find interesting merchandise on both sides of the showroom. Our offerings are definitely complementary."
ESC is open from 7:30 a.m. To 5:00 p.m. Monday through Friday, and 8:00 a.m. To 4:00 p.m. on Saturday. Orange Bay Company is open from 10:00 a.m. To 4:00 p.m. Wednesday through Saturday.
Click to enlarge photos: