[Updated: Meeting has ended, webcast replay available]
The Bermuda Police Service is hosting a Town Hall Meeting this evening [Jan 31], with Police Commissioner Michael DeSilva, Deputy Commissioner Mike Jackman and three Assistant Commissioners – Paul Wright, Antoine Daniels and David Mirfield.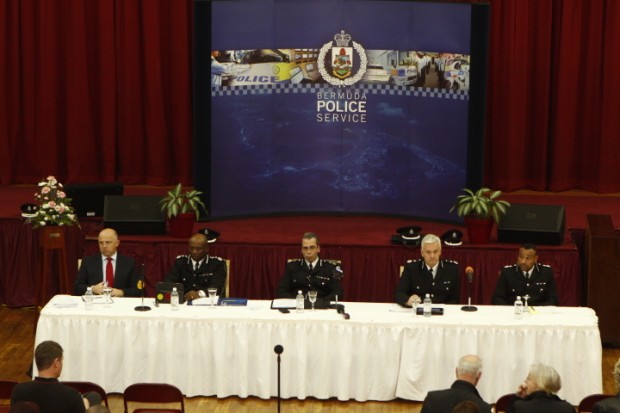 The event will get underway at 6.30pm at St. Paul's Centennial Hall on the corner of Court and Victoria Street. The police accepted questions via email up until 5pm today, and the floor will be open to questions for those present.
Update: The Town Hall ended around 9pm, the 2hr 17min webcast replay is below:
Read More About