The new Blackberry Z10 is now available in Bermuda, with "The Hub" — located on 61 Middle Road, Warwick — retailing the new devices for $1,250.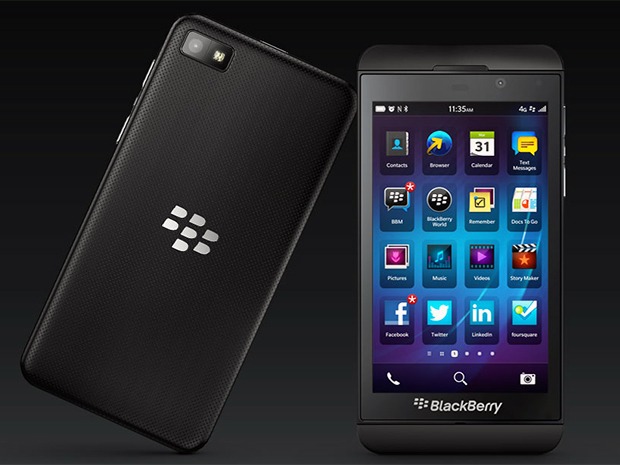 A spokesperson for the store said the phones are unlocked to any network here in Bermuda and overseas, and they are currently available in white, with the black models to be available end of next week.
They have sold around half a dozen so far, and and the next shipment of the Blackberry Z10 is due in this week. The store is open Monday to Saturday 11-6, and from 1-5pm on Sundays. For more information call 324-2846.
According to ZDNet, the BlackBerry Z10 is powered by a dual-core 1.5GHz processor supported by 2GB of RAM. There are two cameras: a front-facing 2-megapixel fixed-focus unit with image and video stabilisation, capable of 720p HD video; and an 8-megapixel autofocus camera capable of 1080p full-HD video.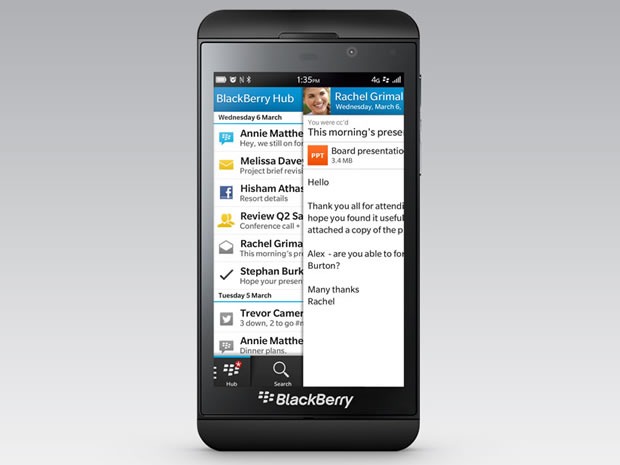 "The most significant thing about the BlackBerry Z10 is that it runs the new BlackBerry 10 OS, an entirely new operating system that BlackBerry hopes will revive its fortunes," the tech site reported. "The BlackBerry 10 user experience is built around three concepts — Hub, Peek and Flow — and is designed for one-handed use.
"The Hub is a combined inbox for your communication and calendar apps. Different sweep and swipe gestures let you Peek at the Hub from any app, and Flow around the UI — which lacks a conventional home screen or button. The Hub is an all-in-one inbox containing email, SMS, BBM, Facebook, Twitter, Linkedin, calendar notifications and more."
Both Digicel and CellOne are also expecting to carry the Blackberry Z10 in the future.
- Photos via ZDNet.com
Read More About
Category: All, Business, News, technology