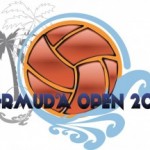 The Bermuda Open is an annual men's and women's international club team volleyball tournament hosted in Bermuda each spring.
The tournament is open to US and Canada based youth and senior club teams, and is sponsored by the Bermuda Department of Tourism. This year it will be held from April 4-6th.
The Bermuda Open runs for three days, with round robin play running on Thursday & Friday nights, giving teams lots of opportunity to explore Bermuda during the day. All play-off matches take place on the Saturday, with a wrap up party at a local pub that evening. For more information email bdavb@hotmail.com.
Read More About