This weekend Bermuda Motorcycle Racing Club hosted its third and final motorcycle endurance race as a part of a three race series which started in February of this year. The three-part series gave new, existing and past riders the chances to shake off the winter cobwebs whilst waiting for the regular circuit race season to commence.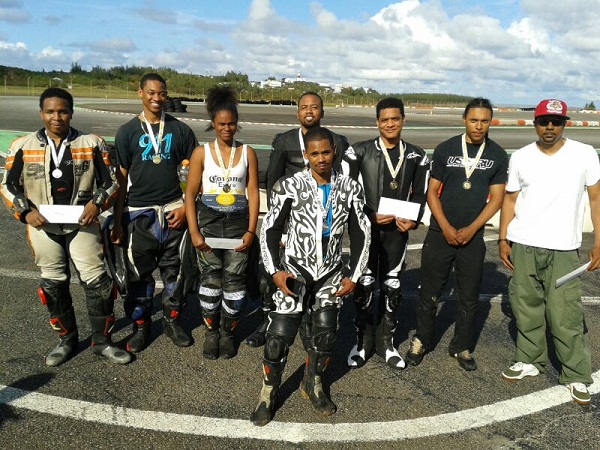 The Place Racing Team took back to back victories in the last two endurance race events held in March and April respectively. Haley Place and Jeneko Place teamed up in the first and third events of the year whilst Haley rode solo in the second event in March [as Jeneko competed in the Carifta games in Bahamas]. Ricky Wade finished second in the Supermini Class followed in third by Dean Jones.
Team Honda Racing took their second overall win in the Superbike classification after relinquuishing victory to Team Energizer Bunny in round two. Team Honda consisted of Bruce Degrilla Jr and Dakair White whilst Team Green took second place in the final event of the season. Team Green fielded Jevaughn Simons and Bill Dunn; both returning to action after years away from the sport locally.
The first series of motorcycle endurance racing has come to a close. The BMRC is set to host one more event in December 2013 at the end of the National Championships Series which is scheduled to start this Sunday, May 5th through November 2013.
Read More About