Last night [July 29] Premier Craig Cannonier hosted the traditional Pre Cup Match reception for this year's Somerset and St. George's Cup Match teams on the Camden Lawn.
The Annual Cup Match Classic is set to get underway on Thursday [August 1] at the Wellington Oval, with fans from both sides eagerly anticipating the big game, with both hoping for the victory and bragging rights that come with it.
President of the St. George's Cricket Club Neil Paynter reminded the players, "Play the game in the true spirit, you are on show for Bermuda to see, so go out there and shine."
This year's Cup Match Captains: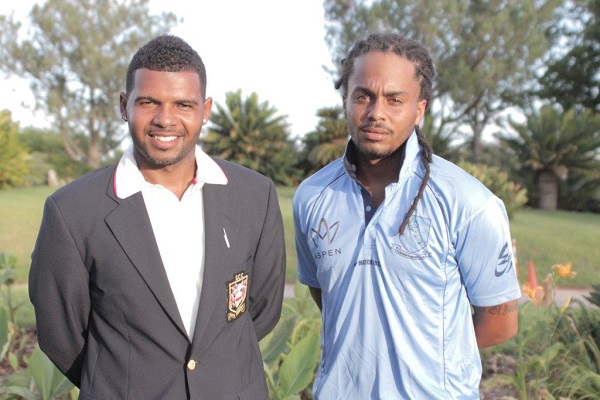 "I want everyone to come to the Wellington Oval and wear their colors to support their team, because anyone who does not have a side loses the spirit and meaning of Cup Match," continued Mr. Paynter.
Somerset Cricket Club President Alfred Maybury said, "I am just hoping for another exciting Cup Match Classic as we had last year."
"I want everyone to know that we are going St. George's to win, we are not coming looking for a draw and we are looking to take the Cup back to Somerset on the Ferry on Friday afternoon," said Mr. Maybury.
Read More About