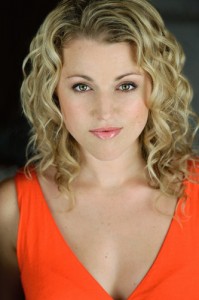 The Highline Ballroom in New York City is getting set to host an evening that will feature the work of a variety of up-and-coming singers and songwriters, along with the talents of a handful of musically-inclined thespians, including Bermuda's Rebecca Faulkenberry.
Called Twenty-Somethings, the 90-minute concert will be headed up by a band including Bobbie L. Crow III on cello, Simon Kafka on guitar, Cody Rahn on percussion, and Rick Ippolito on bass, with performing songwriters including Robin de Jesus, Nick Cartell, Lauren Pritchard, Jason Gotay, Kacie Sheik, New York a cappella group BLACKOUT, and Michael McElroy, with even Ms. Faulkenberry lending her vocals to the mix.
With such an eclectic mix of performers, the show promises to provide a potent mix of interesting music, while showcasing the work of many voices that have the potential to move towards fame and fortune in the coming years, not to mention the opportunity to see Faulkenberry in a purely musical performance.
Twenty-Somethings will grace the stage at the Highline Ballroom in Manhattan on August 12, 2013 at 8 PM. Tickets are $15 in advance and $20 at the door; visit the official Highline Ballroom website to book.
Read More About
Category: All, Entertainment