The 2013 World Youth Netball Championships came to a finish with a close game between Australia and New Zealand, with New Zealand coming away with the win 52 – 47.
The Championships saw over 12,000 spectators and 400 players and officials making their way through the doors of the Emirates Arena in Scotland to support the 20 teams — which included Bermuda — taking part in the Championships.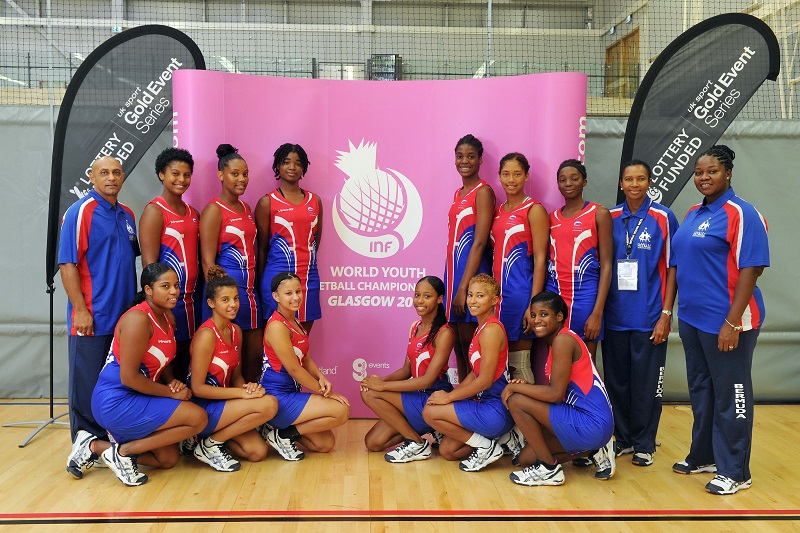 The Bermuda U21 Netball Team who travelled to Glasgow, Scotland included: Quaejah Cox, Michelle Onyia, Olivia Onyia, JahKintae Williams, Maiia White, Akeyla Furbert, Kayjuna Lema, Jasmyn Renfroe, Asante Chapman, Jaylynn Hines [Captain], Danielle Onyia and Jahtuere Trott. Bermuda finished 16th in the Championships.
The competing countries were: Australia, Barbados, Bermuda, Cayman Islands, England, Fiji, Israel, Jamaica, Malta, Namibia, New Zealand, Northern Ireland, Papau New Guinea, Republic of Ireland, Samoa, Scotland, Singapore, South Africa, Trinidad and Tobago and Wales.
Photos below by Tom Roberts of Bermuda's various games, click to enlarge:
Read More About