As the island prepares to change the way we promote tourism, making the transition from the Department of Tourism to a Tourism Authority, take a trip back in time with these 1960′s advertisements promoting the island's qualities.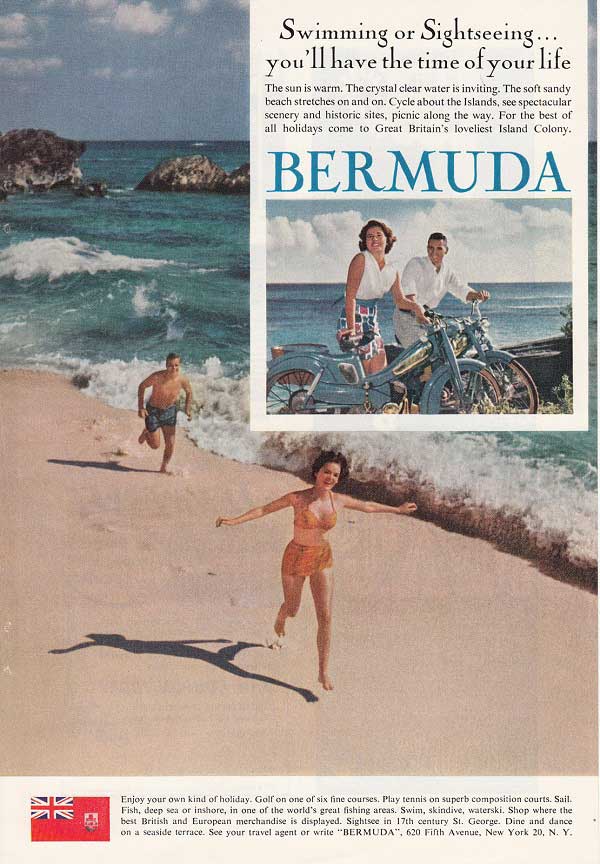 Swimming, sightseeing, and golf; Bermuda's big draws haven't changed much over the years, with those same activities continuing to serve as a major draw for tourists today.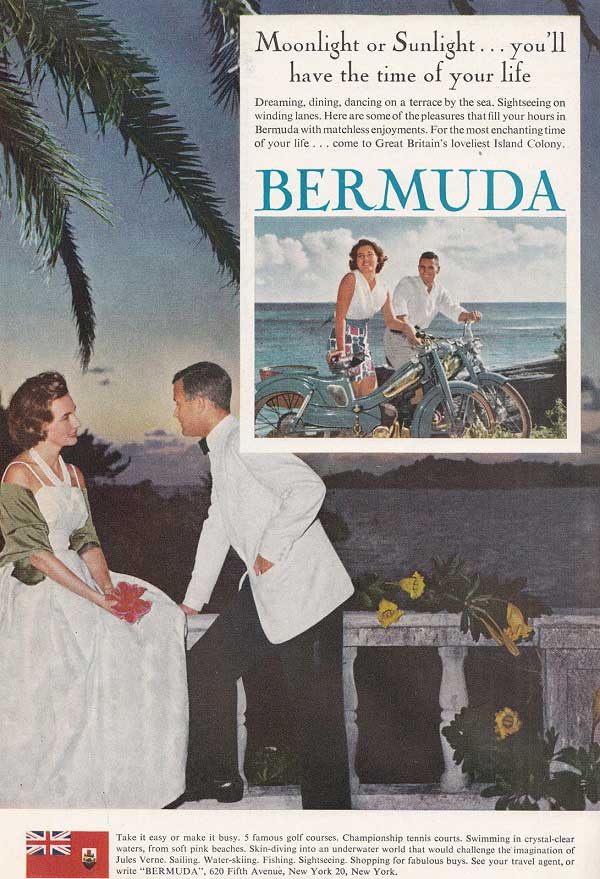 Focusing on the island's romantic nature, this advertisement shows a young couple in love as they pose against a beautiful backdrop of ocean and vegetation.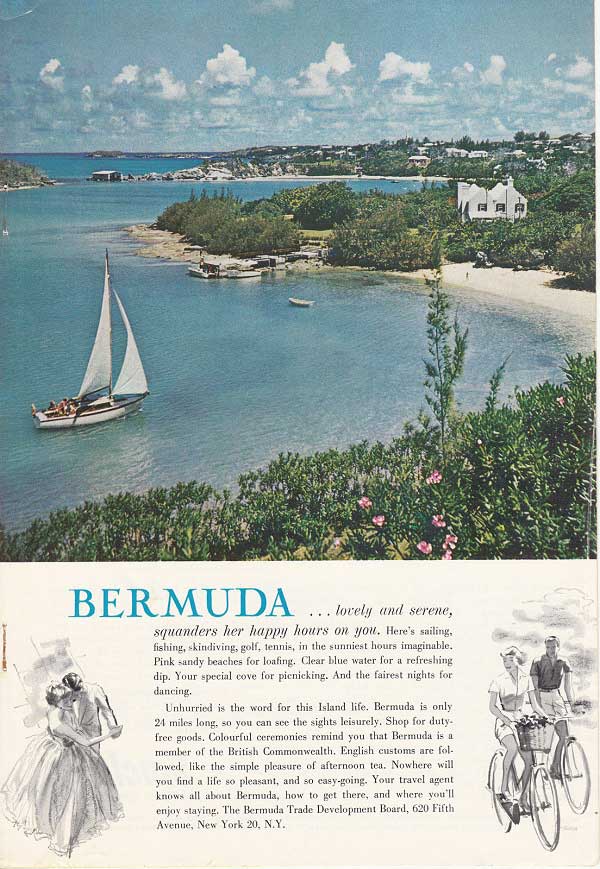 Relaxation is the key to this ad, as it promises that Bermuda will "squander her happy hours on you." Calling the island's atmosphere "unhurried," this advertisement makes a point to highlight the British customs that had been adopted here in order to offer potential visitors the allure of a sub-tropical vacation with a taste of home throughout.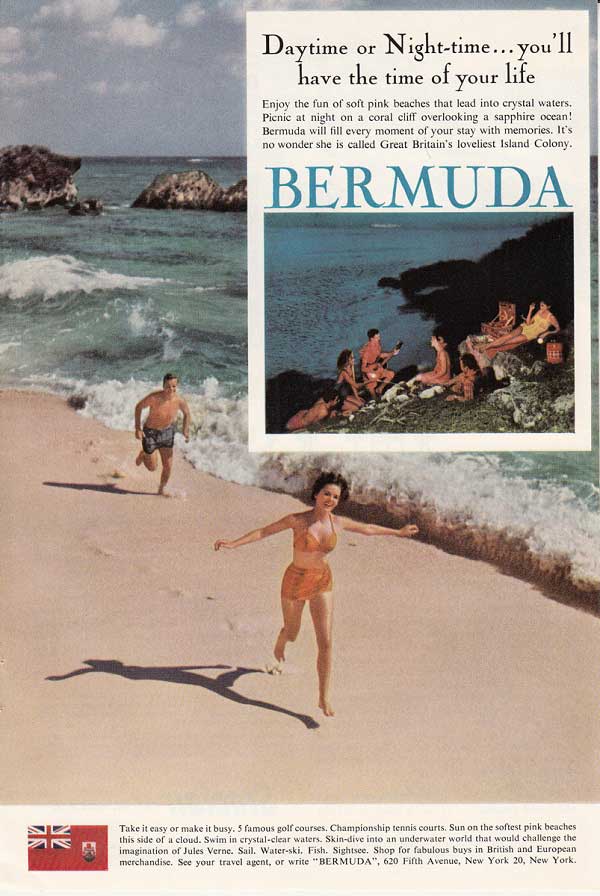 A draw since they were first discovered, Bermuda's pink sand beaches get an honourable mention in this advertisement.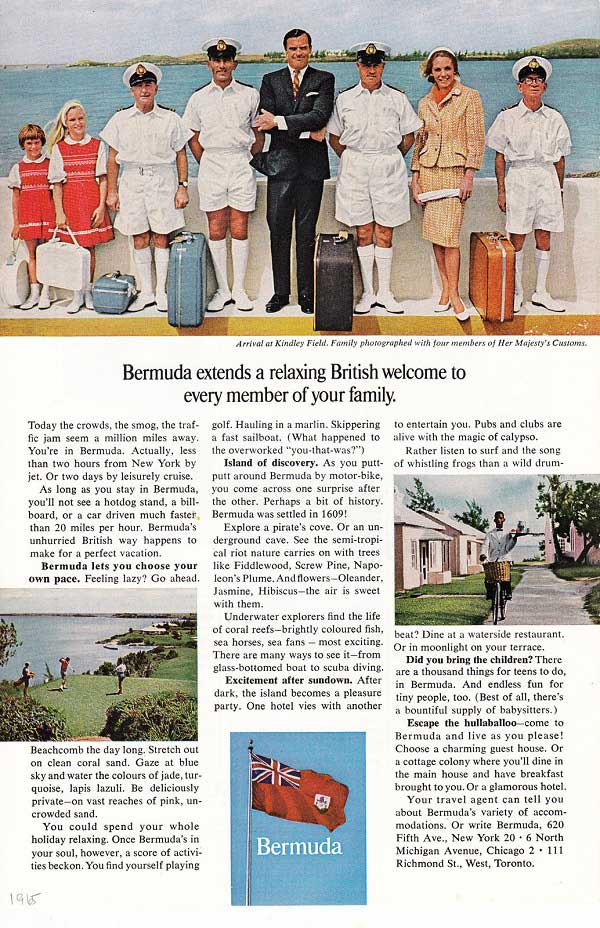 Promising that "Bermuda extends a relaxing British welcome to every member of your family," this ad is another example of expounding on the Overseas Territory angle in order to draw Brits in with a promise of both the exotic and the familiar.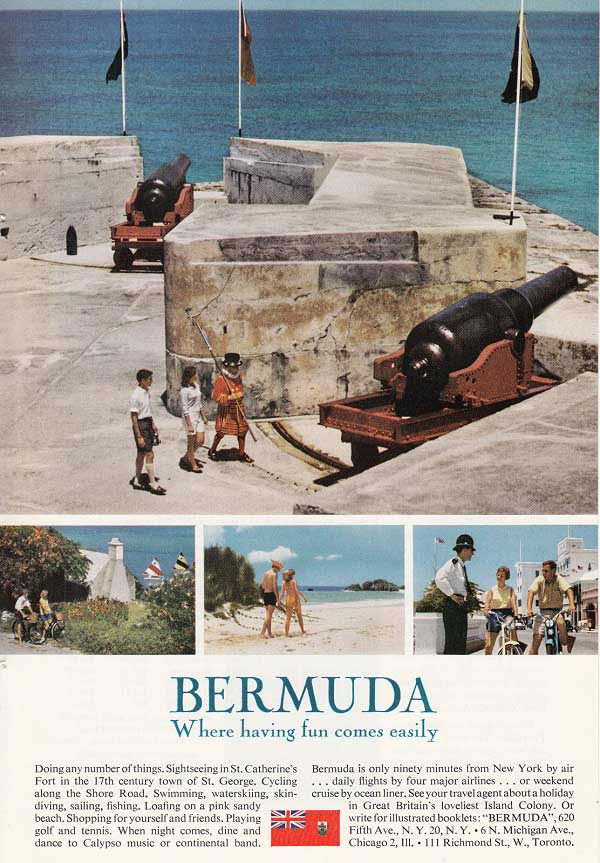 Offering a beautiful photograph of the cannons at St. Catherine's Fort, this advertisement looks to historic sightseeing as its main draw.
Read More About