Bermudian fencer Ashton Easton is competing in the 2013 Central American and Caribbean Fencing Championships in Guatemala City, Guatemala. Specializing in the Epee and Sabre weapons, Mr. Easton brings more than a year of experience with him to the contest.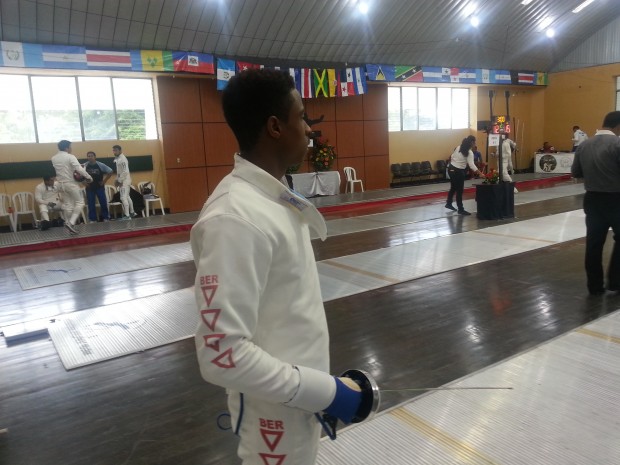 A product of the training offered by The Bermuda Fencing Federation, Mr. Easton's practice is overseen by Federation president Travis Stevens, himself a two-time World Championship fencer.
"Ashton has been with us for just over a year now and has significantly developed his technique. A combination of speed and balance complement his natural characteristics, making him a formidable opponent," said Mr. Stevens. "We look forward to great things from Ashton."
The Bermuda Fencing Federation meets every Wednesday at 7.30pm at St. Paul's Church hall for training and open bouting. Visit bermudafencing.com or email info@bermudafencing.com for more information.
Read More About