[Updated: At 1.15am a fire broke out at the old Teen Services building on Cedar Avenue in Pembroke. Over 25 firefighters responded, and the fire was extinguished by 6am. A full photo gallery of the fire is here.]
Emergency personnel are being kept busy this evening, as following the explosion in Devonshire a few hours ago, firefighters are now battling a blaze on Cedar Avenue.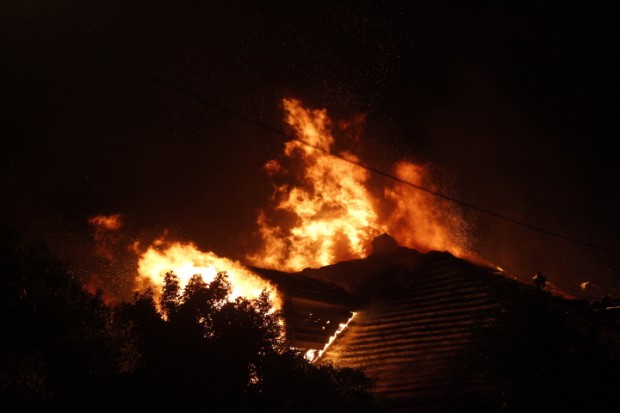 As of 2am this morning [Oct 17], multiple fire trucks are on scene with flames clearly visible in the night sky, leaping from what appears to be a 2-storey building.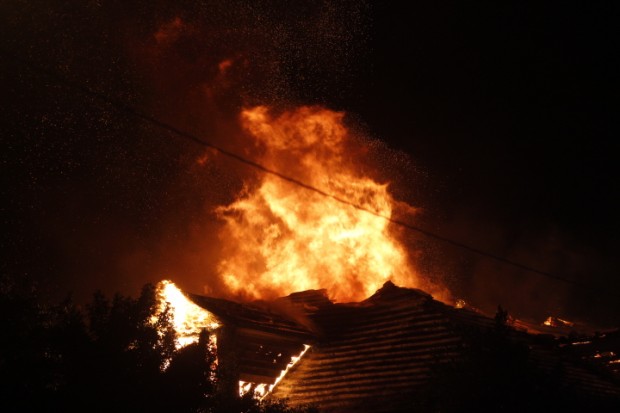 Despite the anti-social hour, some people have gathered to watch the proceedings. Details are limited at this time, however we will update as able.
Update 2.50am: We will post better quality video later on, however in the meantime a quick raw video clip of the fire is below. We are expecting to receive official information shortly, and will update with that as able.
Update 3.11am: The fire has diminished some at this time. Officials said the building on fire is the old Teen Services building.
Update 3.23am: When asked if anyone was in the building, police said "at this time there is no reason to believe there is anyone inside the building, however a thorough search of the premises will be conducted once the fire is extinguished."
Update 3.32am: A Fire Service spokesperson said [audio] it was a "substantial fire" and approximately 10 vehicles and 28 personnel responded.
Update 3.38am: The police issued a written statement, it follows in full below
Around 1:15am on Thursday, October 17th police officers and Bermuda Fire & Rescue Service personnel responded to a reported fire at the old Teen Services building on Cedar Avenue in Pembroke.

A section of Cedar Avenue has been cordoned off while firefighters work to bring the blaze under control.

A full investigation into the cause of the fire will be commenced once it has been extinguished.
Update 3.45am: The fire appears to be almost under control…flames are no longer visible.
Update 5.56am: A police spokesperson said "The fire has been extinguished and the section of Cedar Avenue that was cordoned off has since been reopened to normal traffic flow. The investigation into the cause of the fire is ongoing."
Update 7.16am: Video of fire footage and statements by Fire Service spokesperson Lt. Leonard Davis and Police Media Relations spokesperson Robin Simmons. A full photo gallery has been posted here.
Read More About
Category: Accidents and fires, All, News