Dr. Brown and the staff of Northshore Medical & Aesthetics Centre hosted an Open House this past weekend [Oct 19] at the Northshore Medical & Aesthetics Centre in Devonshire, taking the time to speak with Bernews about the facility's goals and services in the meantime.
During the event, Dr. Brown offered visitors a presentation on botox treatments and their ability to reduce fine lines and other effects of aging. In order to demostrate the absolute ease with which a botox treatment can be administered, the doctor performed the procedure live in front of the audience:
According to the website of the U.S. National Library of Medicine, botox is a drug made from a toxin produced by the bacterium Clostridium botulinum. They said, "It's the same toxin that causes a life-threatening type of food poisoning called botulism. Doctors use it in small doses to treat health problems, including:
Temporary removal of facial wrinkles
Severe underarm sweating
Cervical dystonia – a neurological disorder that causes severe neck and shoulder muscle contractions
Blepharospasm – uncontrollable blinking
Strabismus – misaligned eyes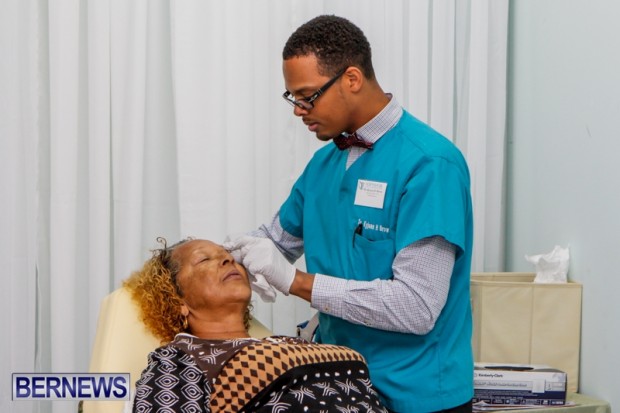 You can view a photo gallery of the Open House here.
Read More About