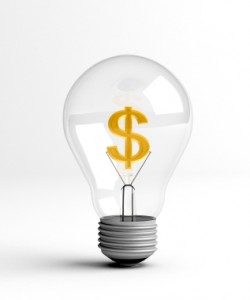 [Updated] The Sandys 360 Community Sports and Aquatic Centre have had their electricity shut off for non payment, which followed after a "protracted period of discussion" about the outstanding account balance.
While noting that their customer confidentiality policy prohibits disclosure of account details, BELCO did confirm that electricity service to Sandys 360 has been disconnected.
A BELCO spokesperson said, "This action follows a protracted period of discussion with the customer about an outstanding account balance, during which, BELCO made recommendations for reducing electricity consumption."
BELCO Chief Operating Officer Denton Williams said, "In general, we regard disconnection as a last resort to be taken only when an account is seriously delinquent and a customer is unable to make sufficient payment. In such cases, continued electricity service would only increase a customer's debt burden."
Mr. Williams added, "BELCO would welcome the opportunity to reinstate electricity service to Sandys 360, when the organisation has the capacity to satisfy its obligations and fund future operation of its facilities."
The west end facility opened in 2009, and offers a variety of activities including fitness classes, basketball, a pool, swimming lessons, camps and more. The facility has been known to be suffering financial difficulties, and in the 2012/13 budget [PDF/Page 6] a Government grant was allocated to Sandys 360.
Unofficial reports suggest the outstanding account balance may be in the range of $300,000 and up.
Update 4.51pm: A Sandys 360 spokesperson said, "The directors and management of Sandys 360 regret the circumstances we find ourselves in at this time.
"We acknowledge the right of BELCO to take whatever action they considered necessary. We apologise for any inconvenience this action has caused our clients and the community, and we are working to resolve this matter."
The spokesperson said no further comment will be made at this time.
Read More About