[Opinion column written by Jonathan Starling] There are actually quite a few policies within this Throne Speech that, on the face of it, I support and I'm excited to see going forward.
Indeed, there are some policies in there which I explicitly advocated in my 2012 election platform or in my SAGE submission, so I'm glad to see them going forward. I look forward to learning more about the specific details of these policies however.
Specifically, I'm happy to see movement towards decriminalisation of marijuana, the abolition of conscription (although I'm concerned about how they intend to maintain our post-hurricane abilities), the National Gender Policy, the National Agriculture Strategy, moves to encourage renewable energy uptake, an LED street lighting pilot project
Nonetheless, I also feel that the OBA has not put forward as ambitious a Throne Speech as I think they could have.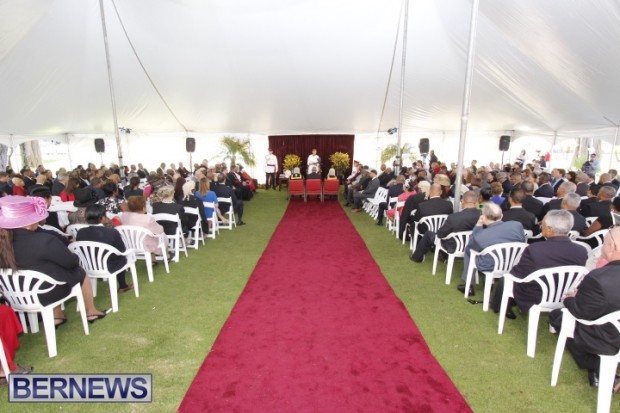 Cost of Living
While any moves to reduce the cost of living for our people is welcome, it remains to be seen how the exact proposed mechanism of the 10% discount on groceries at most supermarkets on Wednesdays will work, and whether a more appropriate policy could have been implemented.
Specifically, the introduction of a junk-food tax, with subsequent subsidisation of 'healthy' foods, could help reduce food costs and increase diets overall, leading to longer-term cost savings for healthcare – as well as having other potential benefits, such as increased productivity.
In these hard times the importance of instituting a statutory minimum and living wage is underlined. This will help reduce the unfair exploitation of labour and lead to long-term increases in productivity and social equality.
Seniors & Differently Abled
The increased focus on the plight of seniors and differently abled is welcome. What would have been more welcome is increased funding and commitment to helping seniors and differently abled residents to modify their homes to facilitate greater independent living. Similarly, funding and policies to retrofit the built environment to increase accessibility for all, ending the on-going system of segregation that pervades our society.
Furthermore, our public transport system continues to fail to accommodate adequately for seniors and the differently abled, condemning too many of our people to social isolation and barriers to productive employment.
There is also a need to provide carers legislation to empower and support both the paid and unpaid carers who are all too often the unsung heroes of our community.
Environment & Planning
I am disappointed that no moves have been made to amend planning legislation, specifically to make both environmental and equality impact assessments mandatory for all developments and plans (be they national plans, municipal plans, local area plans or transport plans). There is also a need to critically review our existing land-use zonings, with an emphasis on developing mixed-neighbourhoods (including affordable housing), rather than maintaining a zoning system based on our segregation era.
While I certainly welcome the moves to better control invasives, I would also have liked to see incentives to encourage the planting and protection of native and endemic species. I am also disappointed to see no mention of moves to ecologically restore the Pembroke Dump site, which would produce a valuable ecological and community amenity in one of our all too deprived areas.
Crime & Punishment
I welcome the move to decriminalise marijuana. I am disappointed that there are no initiatives mentioned to deal with the scourge of heroin and cocaine that continues to cause problems in our society.
I welcome the review of the Criminal Code, but I hope this review is focused on transforming our justice system to one based on a restorative justice ethic rather than a retributive ethic.
While I welcome the relaxation of liquor sales on Sundays, I feel they could have done more to encourage more responsible alcohol consumption in Bermuda.
Specifically, the government could have reduced the blood-alcohol limit to 50 milligrams per 100 millilitres of blood (it is currently 80 milligrams), legislate mandatory ignition interlock devices for all drivers convicted of DUI, provide incentives to all drivers to install ignition interlock devices, and expand the public transportation system to reduce the temptation to drunk driving.
Gambling
I welcome the OBA's commitment to holding a referendum concerning gambling, although I wonder if they have left enough time to fully consult and inform the people of the options available in relation to gambling.
I remain opposed to gambling, as I believe it brings more negatives to our society than what few positives it may bring in the way of jobs and income. Nonetheless, I believe it is important that we have an informed and inclusive discussion and that the vote be transparent and fully democratic – the referendum option seems ideal for those purposes.
Bermudian Status
I welcome the move to 'provide pathways to status for persons born in Bermuda or persons who have been adopted by Bermudian parents'. This is the right thing to do. I think it is also necessary to take it a step further and 'provide pathways to status' for all PRCers.
Questions & Political Reform
I look forward to learning more about the proposed 'Good Samaritan Act'. Its purpose 'to provide legal protection to those who donate food to people in need' seems, curious.
The move to institute absentee balloting and to extend the days for advanced polling is welcome. I would have liked to have seen also a commitment in this Throne Speech to also institute fixed-term elections, as was in both my own and the OBA's election platform. I would also like to see a green paper on campaign financing to improve the transparency of our political system and reduce the risk of corruption.
One of the biggest surprises of this Throne Speech is that once again there is no commitment to moving ahead with PATI. The OBA, in their platform, committed to moving ahead with this in their first legislative session. They didn't. And if this Throne Speech is anything to go by, they're not moving ahead with it in their second legislative session. One is left questioning why this was neglected once again.
- Jonathan Starling has degrees in Ecological Economics and Urban and Regional Planning, and is well known in the online community through his Catch-A-Fire blog, which he has maintained since 2007. He ran as Independent candidate in C#20 Pembroke South West in the 2012 General Election.
Read More About