The St. Paul AME Church is getting ready to host its annual Christmas Concert event, with a long list of talented local performers prepared to take over the church and create an unbeatable holiday atmosphere.
Organist Cecil G. Smith will lead many of evening's musical offerings, along with pianist Raymond George and the church's pastor, Rev. Nicholas Tweed.
The Bermuda Institute Steel Pan Orchestra will perform throughout the evening, with the beautiful voices of Brittany Inge, Brandon Waddles, Tislam Swift, and Jarret O'Neal on hand for beautiful singing and harmonizing.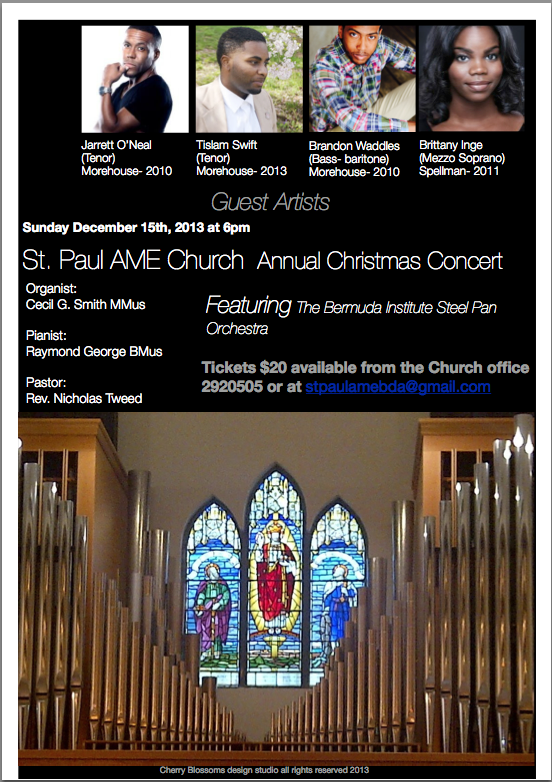 The St. Paul AME Church Christmas Concert will take place on Sunday, December 15, 2013 at 6.00pm. Tickets cost $20 each and can be purchased via the church office at 292-0505 or by email at stpaulamebda@gmail.com.
Read More About
Category: All