Bermuda is a photographic place no matter your vantage point, but the incredible pictures of the island taken from space by various NASA craft rank as some of the most unique that you'll ever see.
The National Aeronautics and Space Administration [NASA] is the American agency responsible for that nation's space program and aerospace research.
Perhaps best known globally for its 1969 Apollo mission that saw men walk on the surface of the moon for the first time, NASA's work has ranged from the study of objects billions of light years away, to efforts to measure the effects of climate change here at earth.
While looking outward is an important part of NASA's philosophy, the agency has also been heavily involved in Earth sciences over the years, with photography from space imaging the Earth in intimate detail; that unique perspective has captured Bermuda many times, showing the island's outline, coral reefs, overhead cloud patterns, and much more.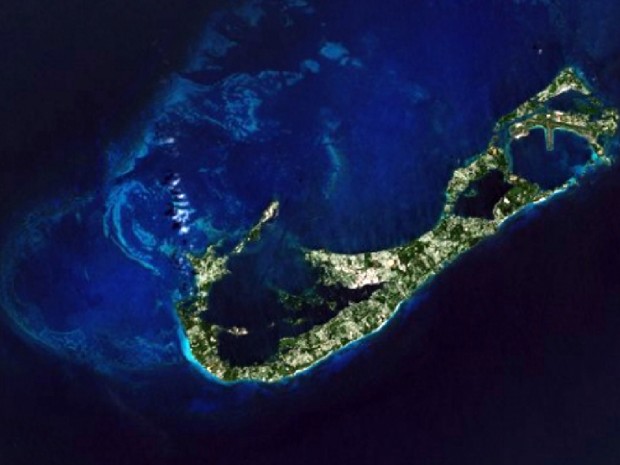 Bermuda's connection to space exploration in general and NASA in particular runs much deeper than mere photography, with the island's first interaction with the agency taking place decades ago.
Before humans journeyed to space for the first time, NASA and other agencies used animals, often chimpanzees, to test how space flight would affect the human body. One so-called NASA "space chimp," named Enos, was brought to Bermuda after he orbited Earth twice in 1961.
The spacecraft carrying Enos splashed down safely about 200 miles off Bermuda at the end of the mission, with the chimpanzee picked up by boat and taken to the Kindley US Air Force Base hospital in Bermuda, where he underwent medical tests to determine the impact that space flight had on him.
It was later that year that man also went into space for the first time, with Russian Yuri Gagarin becoming the first human to journey into outer space in April of 1961. Mercury astronaut Alan Shepard became the second person, and the first American, to travel into space later that year.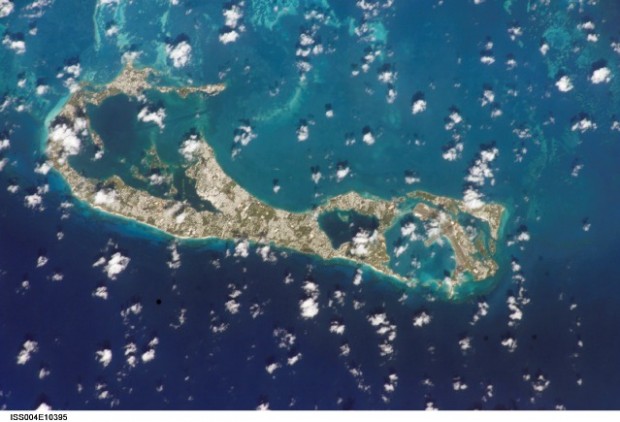 While budget cuts and rising costs have limited NASA's dominance in space over the decades, the agency was once a powerhouse in the niche, with hundreds of simultaneous missions taking place during the 1960s. Those missions all required constant communication, necessitating Earth-bound tracking stations, one of which was in Bermuda during that time.
One of the first NASA stations to be established on foreign soil, Bermuda's was one of the most complex and important of the 15 ground stations in existence at the time thanks to its global position, giving it a clear line of communication with craft belonging to the Mercury Atlas program for a short but crucial 25 second window that was necessary for NASA technicians to send the craft commands during ascent into orbit.
The United States reached an agreement with the United Kingdom to operate a tracking station on Bermuda in March 1961, and the station was built on Cooper's Island at a cost of $5 million. NASA employed 60 contractors along with 20 Bermudians to operate the east end station.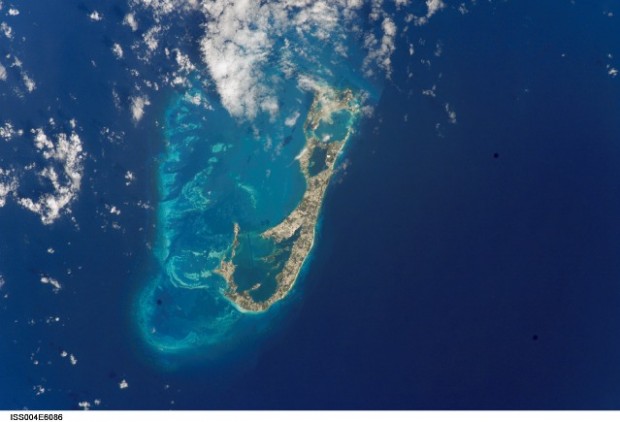 While not the first person to see Bermuda from space, John Young, an astronaut on board the 1965 Gemini III mission, once said that, "Bermuda was glowing like a diamond" after seeing a spectacular view of the island from orbit.
The Commander of the 1965 Gemini III trip was Virgil "Gus" Grissom, who was a regular visitor to Bermuda's NASA tracking station on Cooper's Island during his career.
Mr. Grissom, the second American to fly in space, served as John Glenn's CAPCOM [capsule communicator] from Bermuda's NASA tracking facility during his historic first orbital mission in 1962.
In the early years of the manned space programme, astronauts were dispatched to NASA tracking stations around the world to communicate directly with their orbiting colleagues as CAPCOMS.
Mr. Grissom was killed along with fellow NASA astronauts Roger B. Chaffee and Edward White when a fire swept through their Apollo 1 capsule during training for a moon-landing project in 1967. To commemorate their loss, the school at the former US Naval Air Station in Bermuda was re-named after Chaffee in 1970.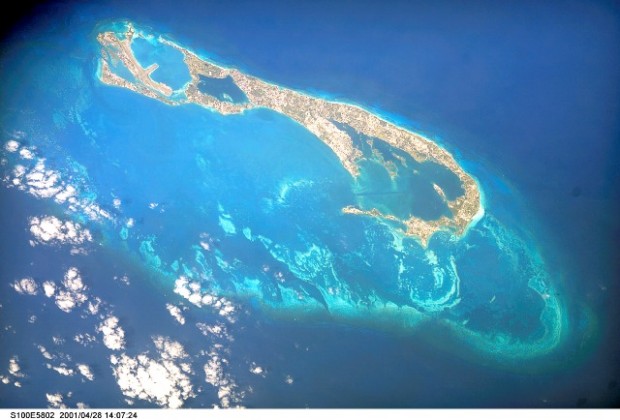 In October 22, 1968, Apollo 7, the first manned Apollo mission, splashed down in the Atlantic only 200 nautical miles off Bermuda after astronauts had spent nearly 11 days in space in a lead-up mission to the moon landing.
In April 2013, Canadian astronaut Commander Chris Hadfield tweeted a photo of Bermuda from the International Space Station and included a "shout out" to his friends the Lavigne family who reside here. He also posted the photo on Facebook and Google+, reaching over one million of his followers.
All photos courtesy of NASA, click to enlarge:
Read More About
Category: All, Environment, News, Photos