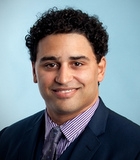 [Opinion column written by PLP Senator Marc Daniels]
In November 2012, The Progressive Labour Party had promised that it would seek to eradicate conscription in our Throne Speech.
When the election resulted in an OBA victory, we conceded that any changes would come during their first term as government, on the basis of their election promises.
Young Bermudians waited during their first year of OBA governance but saw no action. This resulted in numerous calls to the PLP by members of the public. The PLP Caucus then discussed that we could assist and commence drafting the necessary legislation to make these legislative changes.
We decided to table a bill at the opening of Parliament, November 8th, 2013, on the day of the Speech from the Throne. At the time of tabling the bill, we did not know whether the government would include their promise in their legislative agenda for the 2013-2014 year.
When we saw that amendments to conscription had been included, we anticipated that our legislative bill would be greeted with open arms. Unfortunately no one anticipated the hostility from the OBA that followed.
The government suggested that we tried to steal their thunder on the day of the Throne Speech. Much to everyone's surprise, the OBA decided to block the bill, without even reading it, and extend conscription for the foreseeable future, even though the government had the power to revisit the bill weeks or months later, at their discretion, to debate additional points or amendments to the bill.
We sought to assist hundreds of young men, who feel that conscription infringes on their rights.
This Saturday January 4th, we approach another year of new conscripted recruits about to be forced into actions against their will. Many young Bermudian males feel that the government has once again failed to serve their own people.
The same type of "urgency of now," that has been dedicated to ensuring foreign workers are able to apply for status, is now not being applied for young Bermudian males. We can only hope that the government will act quickly and that we will not see another year of the status quo.
We look forward to continuing to serve the people of Bermuda.
- Marc Daniels
Read More About