Almost 250 registrants have been confirmed for the 10th Annual Bermuda Captive Conference [BCC] which will take place from Sunday, June 1st through to Wednesday, June 4th at the Fairmont Southampton Resort.
"We are very pleased about the momentum around the conference at this stage," said Tom McMahon [pictured], Chairman of the BCC. "The Bermuda Captive Conference promises to be a dynamic event and we're also delighted that, Carolyn Snow [pictured], President of the Risk & Insurance Management Society [RIMS], will address this year's attendees as a roundtable speaker."
Other roundtable speakers include the Minister of Finance Bob Richards, and Mr. Shelby Weldon, Licensing & Authorisations Director for The Bermuda Monetary Authority.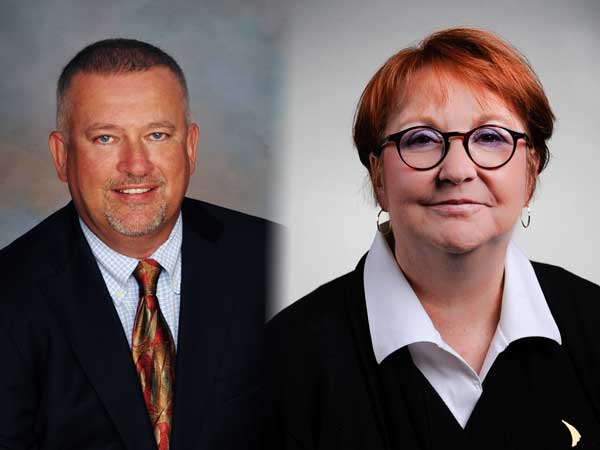 Ms. Snow is also the Director of Risk Management at Humana Inc. the US-based managed health care company that markets and administers health insurance with over 50,000 employees worldwide. .
"Ms. Snow's participation in addition to the range of expert industry panels in the programme speaks to our focus on providing quality, informative content at the BCC, and to Bermuda's recognised position as the leading domicile for captive company formations," said Mr. McMahon.
"The Bermuda event will also provide prime opportunities for captive owners, managers and industry specialists to network and be a part of stimulating discussions on the future of the captive industry.
Mr. McMahon pointed out that sponsors for the Conference have been keen to come on board."This year's BCC event will also see the return of platinum sponsors, Barclays and HSBC, which supports Bermuda's reputation as a global force and master innovator in the captive market, as well as the continued added value of the Conference itself.
"There are a still a few sponsorship opportunities available and I encourage anyone interested in having presence at BCC 2014 to contact us right away." added Mr. McMahon.
To answer any regulatory questions, representatives from the Bermuda Monetary Authority will be available throughout the conference, as will numerous senior industry executives based in Bermuda.
In addition, to acknowledge the long-standing success of Bermuda's captive market, the BCC will recognise over 200 captives who have continuously written business in Bermuda for over 25 years, a significant number of which have been located in Bermuda for more than 40 years.
Industry professionals interested in attending the Bermuda Captive Conference are encouraged to take advantage of special travel rates from BCC airline partner, United Airlines, via the BCC website.
Early booking discounts for hotel accommodation are also available until February 28th and conference registration discounts are available until April 30th. Queries regarding the conference may be sent to info@bermudacaptive.bm.
Read More About
Category: All