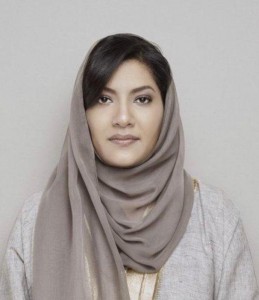 The 'Designed for Impact' Women's Conference will be held on November 12, 2021, with Her Royal Highness Ambassador Reema Bandar Al Saud to serve as the keynote speaker.
A spokesperson said, "Designed for Impact – Bermuda's largest Women's Conference and Event Series – together with presenting sponsor RenaissanceRe, returns this fall with a new learning experience for women.
"'Optimize Your Life – A DFI Masterclass' has been designed as a gift, a celebration of resilience through the turmoil of the last two years.
"Attendees will experience a relaxed learning environment and take away practical action steps to position themselves to take on a new year with renewed energy and direction.
"The series event takes place on Friday, November 12, 2021, and due to it's virtual nature, is the organization's most ambitious event to date. While moving to a virtual space in the middle of a pandemic was a no-brainer in terms of safety, it did present certain design challenges for the organizing committee."
"Our signature events focus heavily on sessions where attendee interaction is key. It is a very personal and intimate atmosphere. We had to figure out how to replicate that in a virtual setting. The 2021 Organizing Committee accepted the challenge and we look forward to welcoming this year's attendees into the experience," says DFI Founder, Leah Dean.
"The solution includes replacing traditional sessions with mini-masterclasses, interactive experiences, networking rooms and an experience box.
"Going online did, however, provide a few benefits, the chief of which is to open up the event to more international attendees."
"We're thrilled to be able to showcase the DFI brand on a larger scale. While we predominantly design our programming with Bermudian women in mind, we believe that the content will benefit any woman whether she is a Bermudian or not," says Maria Holder, DFI Public Relations Manager.
The organisation added, "This year's event features two incredible international speakers which will certainly be a magnet for Bermudians and international attendees alike.
"The morning keynote, Staci Danford, is an Educational Neuroscientist who has the incredible ability to make science simple, and teaches how to use neuroscience in everyday life. Her goal is to help anyone rewire their brain to reinvent their future. She is a TEDx speaker and CEO & Founder of The Grateful Brain, a Texas based consulting firm with international reach.
"The mainstage keynote, Her Royal Highness Ambassador Reema Bandar Al Saud, is internationally known for her focus on initiatives that empower women in her country – The Kingdom of Saudi Arabia. Through both public and private enterprise, she has paved the way for the inclusion of women in retail and sports and founded a social enterprise elevating the professional capital of Saudi women through a curriculum enabling financial self-sufficiency.
"In February 2019, Princess Reema was appointed Ambassador to the USA, the first woman in the country's history to serve in this role. At Optimize Your Life, Her Royal Highness will share her roadmap for personal, professional and impactful change.
"In addition to the international keynotes, there is a phenomenal lineup of local professionals who will facilitate sessions throughout the day including:
Maria Holder: Speech-Language Expert, Certified Coach & Speaker
Agathe Holowatinc: Integrative Nutrition Health Coach, Director & Co-Founder, FUELLED Bermuda Ltd.
Akillah Littles: Aestheticienne, Entrepreneur & Founder, Littles Health
Susan Pateras: Deputy Chair, Advocate, Intrapreneur & Entrepreneur
Lorene Phillips: Executive Life Coach & Founder, Clarendon Wallace
Camille Trott: Business Consultant, Leadership & Executive Coach, Austin Communications
"Bermuda Early Bird Tickets are on sale now through September 8th. International tickets have also been released. To purchase either, visit the DFI website at www.iamdfi.com.
"Designed for Impact would like to thank their sponsors – RenaissanceRe, Elementum, Durhager Family Fund, Butterfield and Vallis, Bermuda Compliance Consultants Ltd, Liberty and Willis Towers Watson for their support.
"For more information on Optimize Your Life or Designed for Impact, visit their website at www.iamdfi.com and connect via social media. DFI Facebook, DFI Linkedin, DFIInstagram."
Read More About
Category: All