Celebrating its ninth edition, TEDxBermuda is once again holding their annual event at the Fairmont Southampton on October 5th from 1pm to 6pm.
This year's theme of Capacity and Curiosity promises not to disappoint the audience with inspiring speakers from around the world who are pushing boundaries and are the leading experts in their given fields.
From a jet suit pilot to a former CIA "master of disguise", the topics are diverse and give the attendees a behind the scenes peek at the experimentation and innovation that has progressed each speaker's passions into world changing outcomes.
The TEDxBermuda organisers said, "Like every year we strive to find the leaders of thought in various fields. We are very fortunate to have a full slate of speakers that are truly remarkable and will definitely keep the audience on the edges of their seats and their minds buzzing with so many interesting and inspiring talks."
Tickets to the afternoon event are $75 and are available at PTIX.bm. TED is a nonpartisan, nonprofit devoted to spreading ideas, usually in the form of short, powerful talks.
TED began in 1984 as a conference where Technology, Entertainment and Design converged, and today covers almost all topics — from science to business to global issues — in more than 110 languages. Meanwhile, independently run TEDx events, like TEDxBermuda, help share ideas in communities around the world.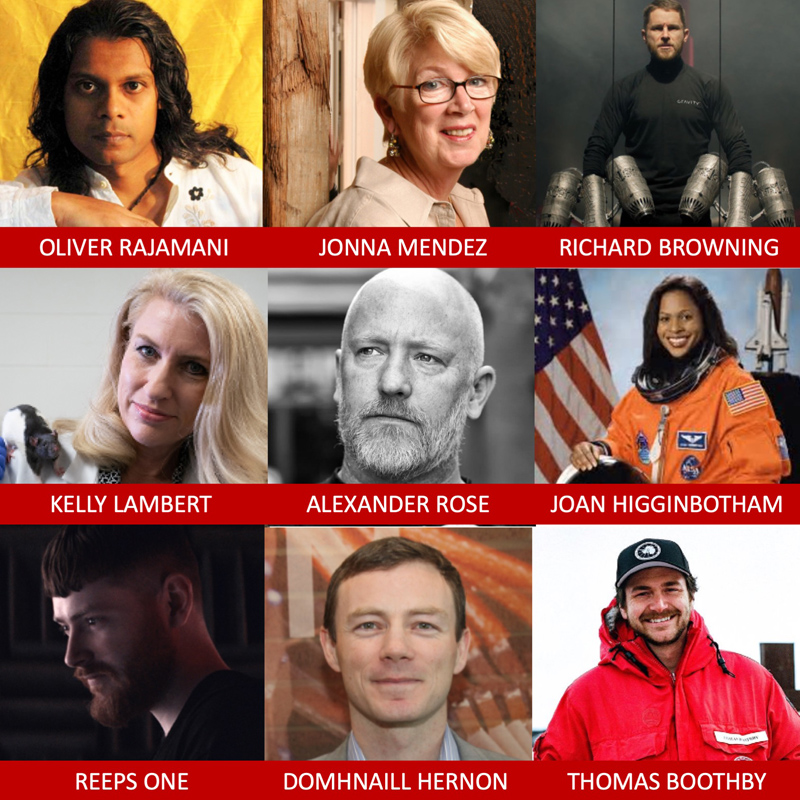 This year's line-up of speakers includes:
Joan Higginbotham
Mrs. Higginbotham was born and raised in Chicago, IL, and is the youngest of four children. She began working for NASA as an electrical engineer [aka rocket scientist] preparing shuttles for launch. After successfully launching 53 shuttles and completing a master's degree in Engineering Management, Mrs. Higginbotham applied to be an astronaut. When her first attempt to become an astronaut was not successful, she decided to complete a second master's degree in Space Systems. She was then accepted into the 1996 class of astronauts candidates. In December of 2006, Mrs. Higginbotham became the 3rd of only 3 African American women to fly into space aboard Space Shuttle Discovery where her primary task was to operate the Canadian robotic arm to continue building the International Space Station. In total, she spent nearly 13 days [a total of 308 hours] in space. Mrs. Higginbotham retired from NASA after a 20-year distinguished career and relocated to Charlotte where she works as Director for Human Exploration Primes and Agencies for Collins Aerospace.
Richard Browning
Richard Browning is Founder and Chief Test Pilot of Gravity Industries which designs, builds and flies Jet Suits, pioneering a new era of human flight. The company was founded in March 2017 to challenge the perceived boundaries in human aviation and to inspire others to dare to ask "What if?". It now scales towards an International Race Series. Prior to founding Gravity, Richard was a Royal Marines reservist for six years and an Oil Trader with BP for 16 years where he discovered and implemented major new technologies winning the BP Group innovation Award.
Harry Yeff Aka Reeps One
Reeps One's expertise in vocal musicianship and creative direction has generated an online global following, rendering over 100 million views, and gained him the recognition as a pioneer of experimental vocalism. In 2018 Reeps – real name Harry Yeff – completed his third artist residency at Harvard University and acquired the title of 'Culture Leader' with the World Economic Forum. Reeps One production, across disciplines, contexts and media, is a response to an ongoing investigation into the evolution of the human voice in art and science. His work, exploring the fusion of visual and audio cultures, transforming vocal music into visible, physical form through performance, installation, sculpture, photography and film as well as curatorial, directorial and academic projects, has led Yeff to become one of the most decorated and progressive lateral thinkers in the world of voice and technology today.
Domhnaill Hernon
Domhnaill Hernon is an award-winning technology, innovation and creativity executive. Domhnaill received an undergrad in Aeronautical Engineering and a PhD in Aerodynamics from the University of Limerick and an executive MBA from Dublin City University, Ireland. He previously led R&D organizations and developed and executed strategies to overcome the "innovation valley of death". He is Head of Experiments in Arts and Technology [E.A.T] which is a new initiative he founded to fuse art and engineering/science to develop solutions that humanize technology. Domhnaill' s work has been featured in Wired Magazine, Times Square, SXSW, Nasdaq, MWC, Ars Electronica and Inspirefest to name just a few and he advises cultural programs globally.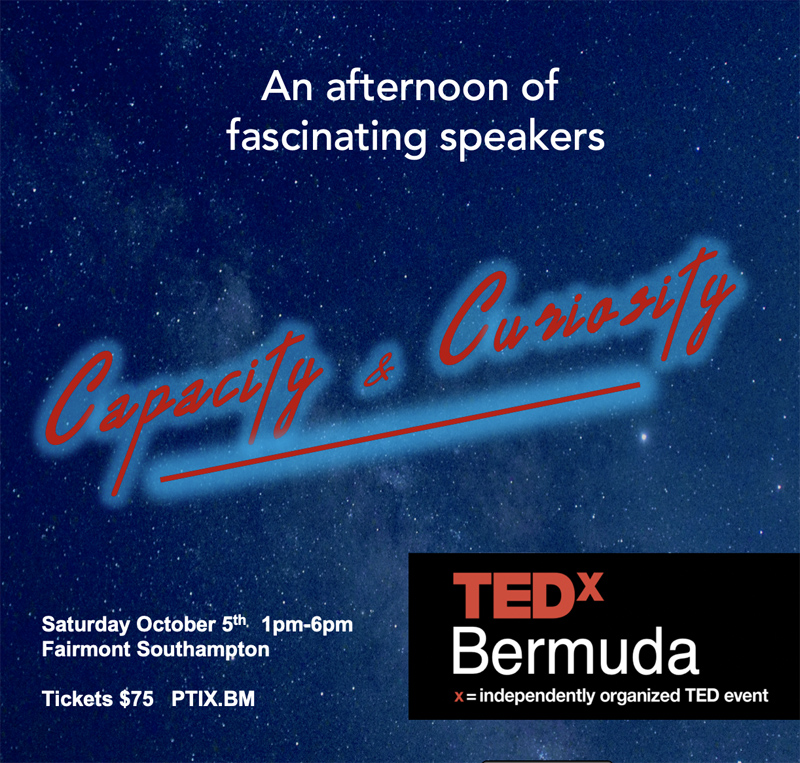 Alexander Rose
Alexander Rose is the director of The Long Now Foundation where he has spent the last two decades as project designer and manager for the 10,000 Year Clock. Alexander shares several design patents on the 10,000 Year Clock with Danny Hillis, the first prototype of which is in the Science Museum of London, and the monument scale version is now under construction in West Texas.
During his time at the Foundation, Alexander founded The Interval, a bar / museum / gathering space for the Long Now, and has facilitated a range of projects including The Rosetta Project, Long Bets, Seminars About Long Term Thinking, Long Server and others.
Oliver Rajamani
Oliver Rajamani has created a musical sound of his own with the historic threads of Indian/Gypsy folk, Romani and Texas cultures and music while bringing recognition to the historical Indian origins of the Romani people.
An Austin, Texas World Music award winner, a nominee of the 2008 US Artist Award and the 2014 nominee of the prestigious German world music award in the European Charts, Rajamani has toured internationally and has recorded and performed with poets and artists wide-ranging in style including Jeronimo Maya, Gypsy Kings, Willie Nelson, Edie Brickell, L. Shanker, Eric Johnson, Ustad Shujaat Khan, Ustad Aashish Khan, Glen Velez, Paravai Munniamma, Tomasa La Macanita, Dotschy Reinhardt, Robert Bly, Coleman Barks, Paul Maar including performing for the Maharaja of Jodhpur, India, Gaj Singh II. He has been a featured artist on the NPR BBC radio amongst numerous other radio, TV stations and magazines.
Dr. Thomas Boothby
Thomas Boothby, Ph.D. leads a research program out of the University of Wyoming's Department of Molecular Biology focused on understanding the fundamental biology behind how organisms survive in extreme environments. Using tardigrades [AKA water bears], tiny animals that can survive many extremes including being completely desiccated [dried out], Thomas and his research team are uncovering the tricks these organisms use to preserve themselves when they dry out. Boothby has traveled the world [Antarctica, the Kalahari, the Arctic Circle, etc.] looking for new organisms that can survive extremes. By adopting lessons from nature, Boothby hopes to reduce our reliance on the 'cold-chain' for storing biomedical material. Developing technologies derived from tardigrades and other desiccation-tolerant organisms will allow life-saving medicines such as vaccines to be stored dry, without the need for refrigerators or freezers, and would be an enormous boon to global health, both logically and economically especially in remote or developing parts of the world.
Jonna Hiestand Mendez
Jonna Mendez is a retired CIA intelligence officer with 27 years of service. During her career she lived overseas on multiple assignments, under cover, serving tours of duty in Europe, South Asia and the Far East. She joined the CIA's Office of Technical Service [OTS] in early 1970, an office often compared to the "Q" Branch in the James Bond Movies. OTS provided the CIA with the technical wherewithal to facilitate its operations around the globe. Within a few years she was overseas as a Technical Operations Officer with broad technical skills and a specialty in clandestine photography. Her duties included training the CIA's most highly placed foreign assets in the use of spy cameras and processing the intelligence they gathered. By the time she retired, she had risen to the position of Chief of Disguise and had earned the CIA's Intelligence Commendation Medal.
Since retiring from the CIA Jonna has continued her career as a fine art photographer, a consultant/lecturer and an author. She and her husband, Antonio J. Mendez, have collaborated on several books about their work against the Soviets in Moscow during the last decade of the Cold War. She also worked closely with her husband in writing Argo. They finished their most recent book, The Moscow Rules, in May 2019. Jonna is a founding board member at the International Spy Museum in Washington, D.C.
Dr. Kelly Lambert
Dr Lambert is the Trawick Professor of Behavioral Neuroscience and Psychology and co-coordinator of the Neuroscience Program at the University of Richmond. Her research focuses on experience-based neuroplasticity using rodent, raccoon and nonhuman primate models. She has received multiple teaching awards including the Virginia Professor of the Year and the State Council of Higher Education Outstanding Professor Award; additionally, she is the recipient of the 2018 Outstanding Achievement Award given by the International Behavioral Neuroscience Society for her research accomplishments. Dr. Lambert has written two neuroscience textbooks and three mainstream books including Lifting Depression: A neuroscientist's hands-on approach to activating your brain's healing power [Basic Books, 2008], The Lab Rat Chronicles: A neuroscientist reveals life lessons from the planet's most successful mammals [Perigee, 2011], and, most recently, Well-Grounded: The neurobiology of rational decisions [Yale University Press, 2018].
TEDxBermuda is volunteer endeavor and is run as a not-for-profit event and is made possible through ticket sales for attendees and by the generous contributions from AXA, Butterfield Bank, ONE Communications, Renaissance Re, Appleby, Chubb, Argus, OIL, Bacardi, 64NorthWest and Point Finger Medical Center.
Read More About