The Government wrapped up their series of Gaming Town Halls last week [Feb 19], with this last one being held at the Pier 6 Complex in Hamilton, and full video coverage of the almost 2-hour event is posted below.
The Town Hall began with Tourism Minister Shawn Crockwell addressing the audience, and Attorney General Mark Pettingill and Senator Nalton Brangman were also seated on the panel.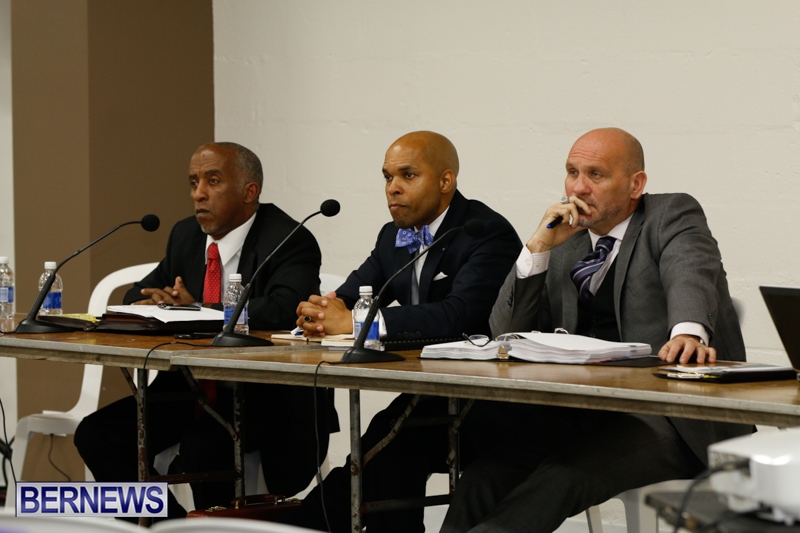 Those present included Minister Bob Richards, Minister Michael Dunkley, Minister Wayne Scott, MP Glen Smith, former independent candidates Kim Swan and Charles Swan, Anglican Bishop Nicholas Dill, entertainer Tony Brannon, Steve Simons from the Bermuda Hospitality Gaming Training Centre, local businessman Nelson Hunt who is involved in the Morgan's Point development and local businessman Rick Olson.
Minister of Tourism Development and Transport Crockwell previously said: "I encourage anyone with any questions or concerns about gaming in Bermuda to attend one of these meetings so that they can learn more about what the Government proposes and how the introduction of Integrated Casino Resorts in Bermuda will provide opportunities and jobs for Bermudians."
Presentation by Tourism Minister Shawn Crockwell:
72 minute video of Q&A period:
Click to enlarge photos:
Read More About