The City Food Festival took place on Saturday [Mar 22] in Victoria park, bringing together city restaurants, bars and suppliers as they showcased a variety of foods and specialty drinks.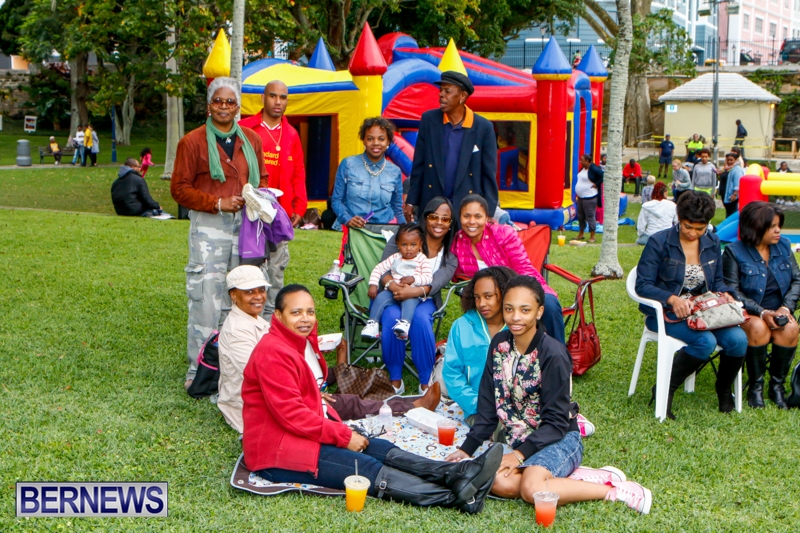 A spokesperson for the event said, "This year we are focusing on the many cultures that help make Bermuda the cultural melting pot that it is.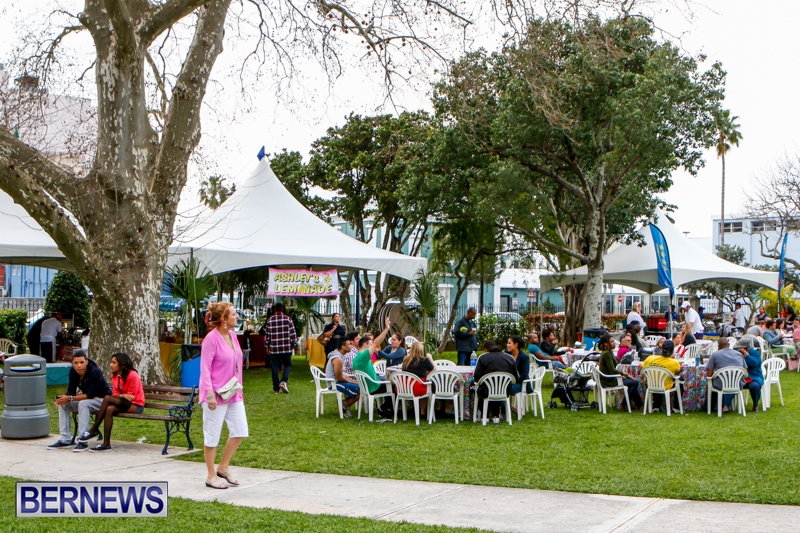 "With a cultural theme, multiple demonstrations, and exciting competitions all on tap, we are looking forward to a fun-filled day of activity. We will have live cultural performances throughout the day as well as a live band to take us into the night."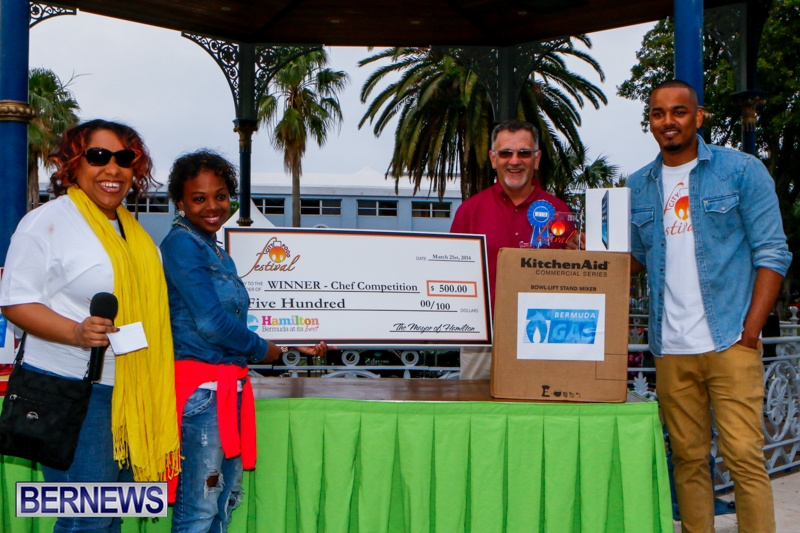 Chef Dakia O'Brien of Dae N' Night Catering, Chef Alex Emerson of Barracuda Grill and Chef Raj Unoruth of Hog Penny were the top three finalists in the City's chef competition held earlier in the week. Winners were announced on Saturday with Chef Dakia O'Brien taking first place prize and the People's Choice Award.
Click to enlarge photos:
Read More About
Category: All, Community, Entertainment, Photos