A Caribbean Airlines flight travelling from New York to Trinidad diverted to Bermuda this morning [Apr 11] as a result of the "smell of electrical burning" in the cabin. The Boeing 737-800 — which has 106 people onboard — landed incident free, and no injuries were reported.
There are two Caribbean Airlines planes at LF Wade International Airport as of 2.30pm: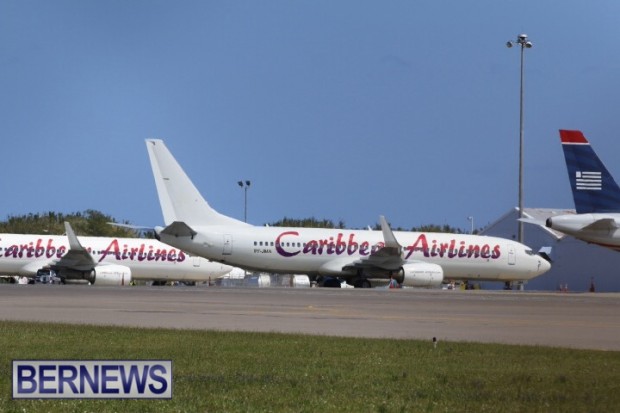 A police spokesperson said, "At 4:53am on Friday 11th April 2014, a Caribbean Airline Flight BW425 travelling from JFK in route to Trinidad with 106 passengers and crew onboard was rerouted to Bermuda as a result of the smell of electrical burning in the cabin.
"The plane landed incident free. No injuries were reported. The airport terminal was opened to accommodate all 106 passengers and crew. The plane has been grounded and the passengers are presently on island awaiting passage to their final destination."
Read More About
Category: Accidents and fires, All, News