[Updated with video] It was a full morning with the Queen's Baton Relay making several stops throughout the Island with several more still to go.
Starting in St. George's the Baton was welcomed and received by the Mayor of St. George's Mr. Garth Rothwell, former Premier Dame Jennifer Smith and Commonwealth Games medalist Brian Wellman.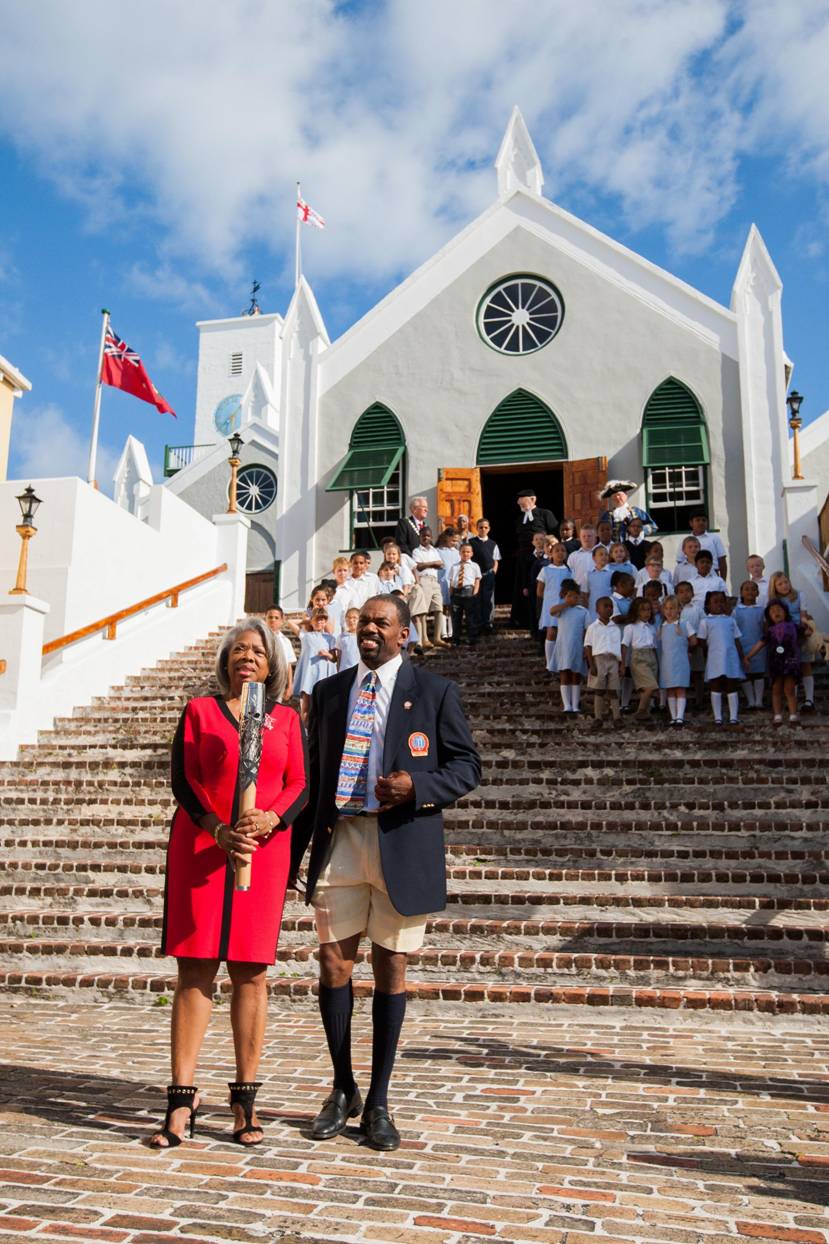 Then after a brief stop at Palm Grove Gardens, the Queen's Baton Relay travelled to Government House where it was received by Governor George Fergusson and Commonwealth Games Silver medalists Antoine Jones and Conrad Lister.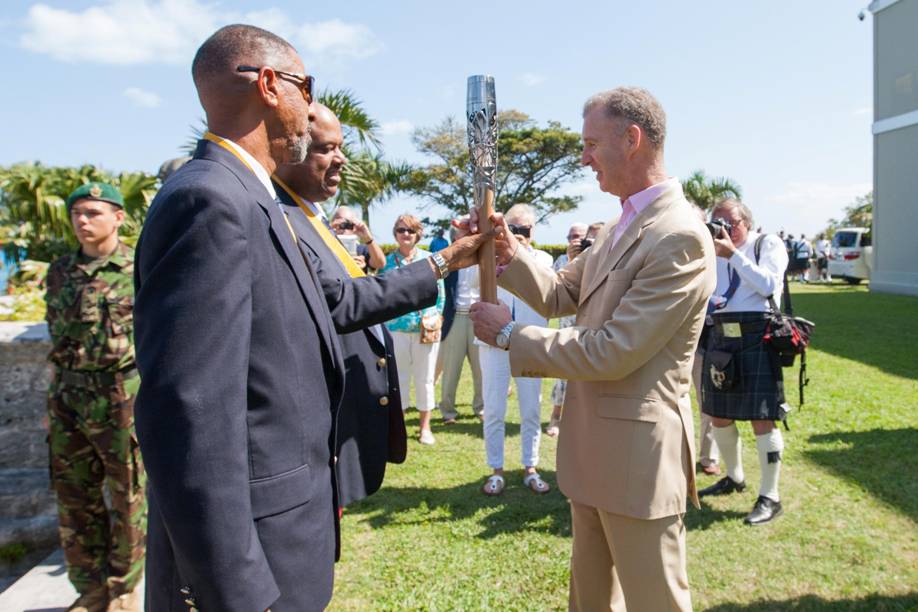 The Governor added a special touch to the relay by cycling the Queen's Baton out of Government House and leading it to its next destination, the National Aquatic Centre where it was received by Olympic diver Katura Horton-Perinchief and local swimmers.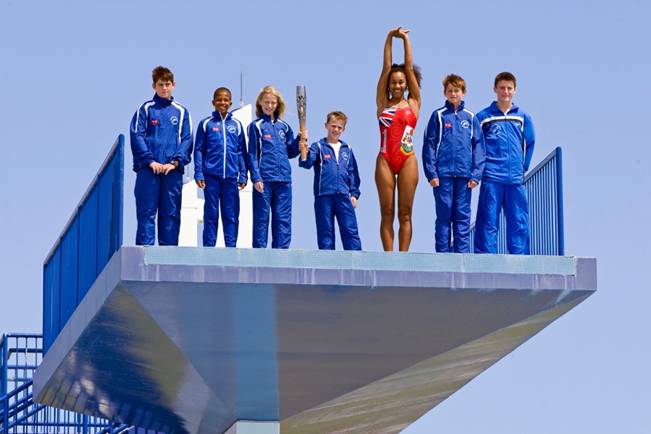 Following the Aquatic Centre, the Queen's Baton Relay travelled from the Birdcage on Front Street where it was run to the Cabinet Office by Shaquille Dill.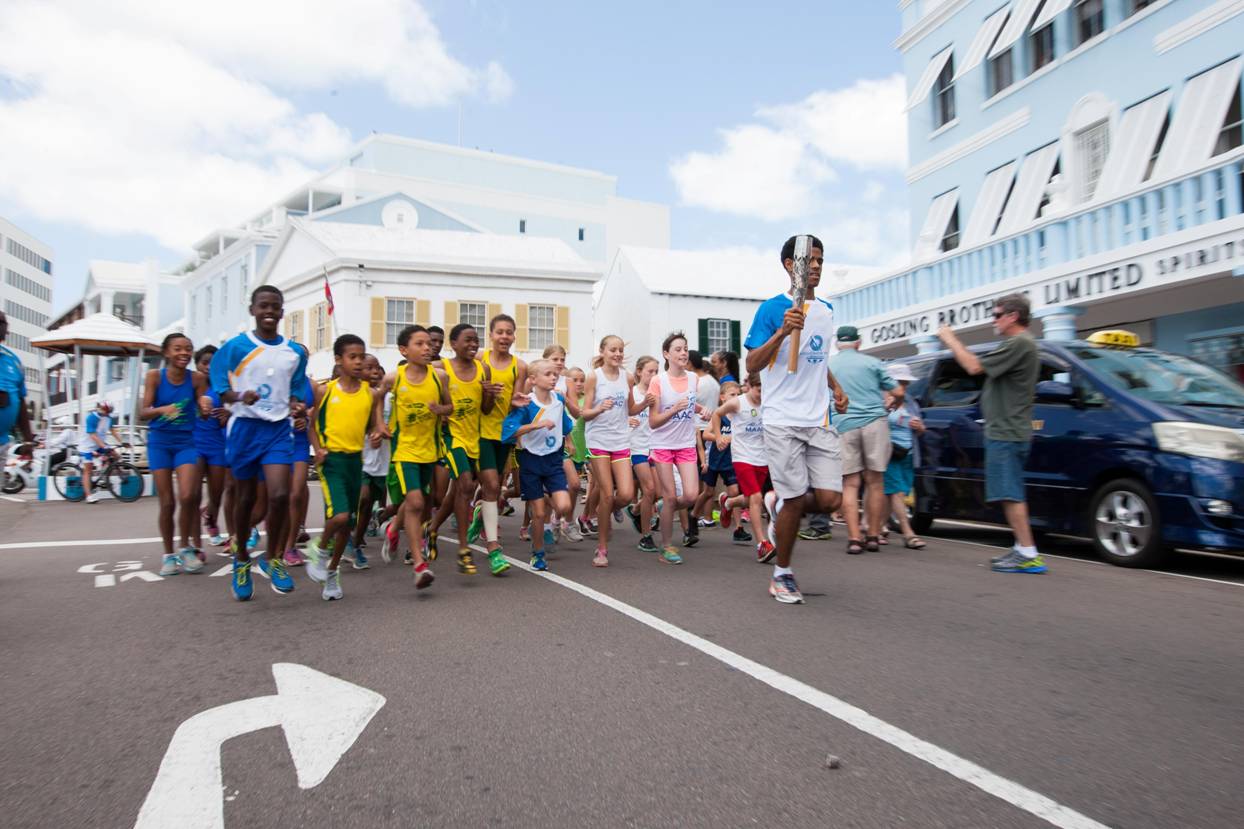 Once it made its way to the Cabinet Grounds, it was received by the Premier Craig Cannonier Commonwealth Games medalist Clarence 'Nicky' Saunders, and the Warner Gombey Troupe.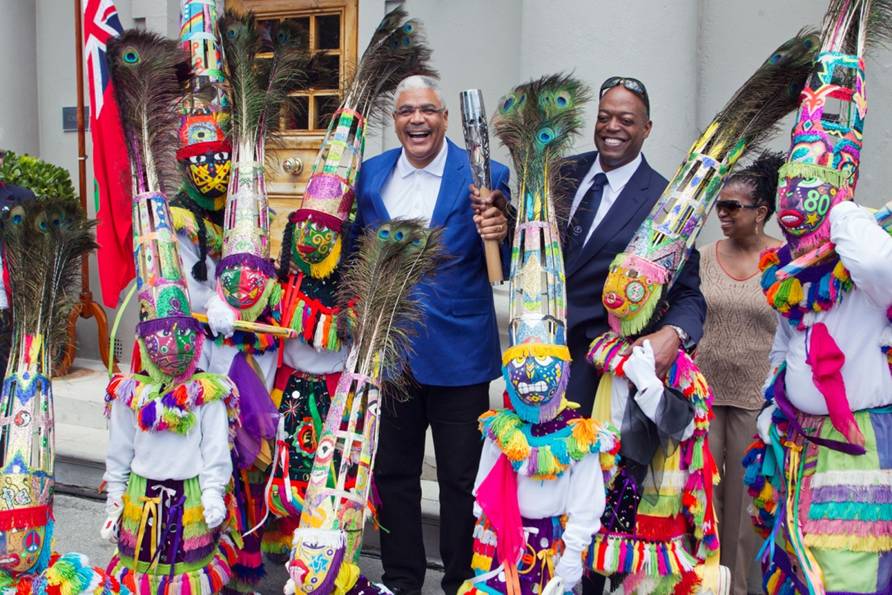 The Baton also stopped by Palm Grove Gardens in Devonshire, where it was received by Bermuda's 1976 Olympic Bronze Medalist, Clarence Hill.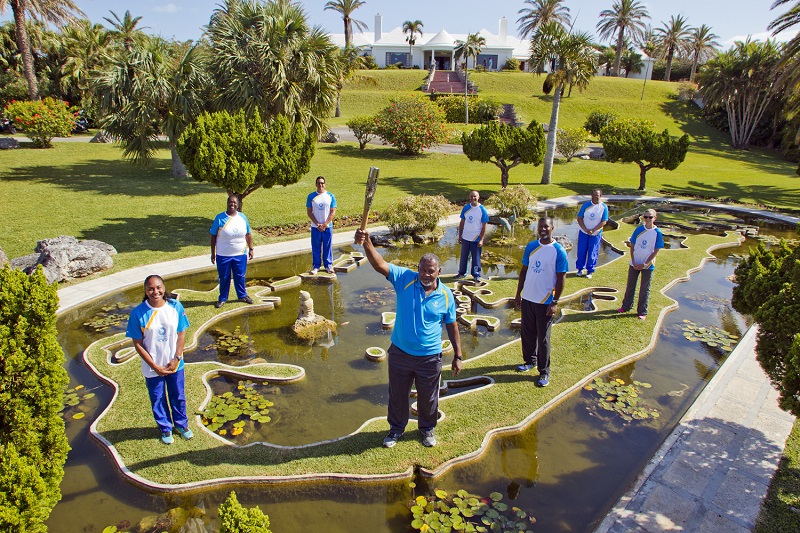 Later this afternoon, the Queen's Baton Relay will make a stop at the Agricultural Exhibition, before heading to Warwick Long Bay and to WindReach Recreational Village.
Bermuda is stop number 60 in the Queen's Baton Relay tour of 71 Commonwealth nations. The relay is in the lead up to the XX Commonwealth Games to be held in Glasgow in July.
Read More About