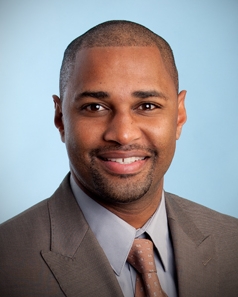 Shadow Minister of Transport Lawrence Scott expressed his concern at what he termed the "continued and complete inattention" by the Minister of Tourism & Transport Shawn Crockwell, saying it is "inviting a recurrence of an earlier work stoppage'of the organised members of Marine & Ports."
Mr. Scott said that the "reported creation of new posts within the department, seemingly tailored for non-Bermudian workers, while ignoring the capable, qualified Bermudians in the department has generated a major concern among the staff."
Mr. Scott said, "This development, along with the apparent failure of the Government to follow through with their promise of performing an internal audit, demanded by the BIU Division of Marine & Ports, to examine claims of mismanagement and overspending [one of the key reasons the workers stopped their initial industrial action], currently, are in danger of threatening the existing industrial truce.
Mr. Scott said that to his knowledge the promised [audit] review has not even begun. He added that the "issue of cost over-runs go to the heart of of Government's inability to sustain a robust maintenance schedule with the respective ferries and critical equipment at Marine & Ports.
"Consequently, for example, the Minister at a significant cost to the public purse and Marine & Ports budget, engaged Bermuda in the controversial lease of the Non-Bermudian crew and charter ferry Millenium."
Mr. Scott continued, "Minister Crockwell promised that the Millennium would depart the island at the conclusion of the 2013 season, a promise that was subsequently broken as the Millennium only left last week.
"This has to be of grave concerned to all involved, because, again, it would appear that the charter ferry is set to return at a tremendous cost to the taxpayer; while, the underlying issues of maintenance, and repair schedules, that the Minister claimed created the need for the Millennium have been ignored and unaddressed.
"Also, unfortunately, the following would appear to be only a couple of the growing shopping list of grievances that threaten the possibility of achieving any semblance of good industrial relations, in addition to the outstanding matter already cited:
"The seeming penalizing of workers who participated in strike action by the withholding of their pay beyond the normal deductions that have been traditionally been made for previous industrial action;
"The Minister's repeated refusal to meet with the workers regarding their grievances has worsened already strained relations between management and the workers.
"What we are witnessing is what happens when a Minister ignores his responsibilities and fails to demonstrate leadership in the Ministry for which he is responsible," added Mr. Scott.
The Shadow Minister said Minister Crockwell "needs to arise from his administrative slumber" and take the following actions immediately:
Implement the audit that was promised to the workers;
Examine the merit of the worker's request that the existing practice of rotating Permanent Secretaries be implemented at Marine & Ports – sooner rather than later;
Reverse the alleged punitive measures taken against the Marine & Ports workers who were forced to resort to 'a work stoppage' after months of being ignored and avoided by the Minister
Mr. Scott concluded by saying, "Marine & Ports workers are hardworking and diligent Bermudians who have expressed genuine concerns about the way business is being mishandled in their department.
"They don't want another 'work stoppage', but the Minister must begin to swiftly to engage with the people in this Ministry if he is to ensure that a more open and collaborative approach between management and labour is to be achieved."
Read More About