The Junior and Cadet World Fencing Championships get underway today [Apr 3] in Bulgaria, and Bermuda is set to be represented by 14-year-old Jakob Resnik.
The Saltus Grammar School student is one of the youngest athletes in the competition; which is limited to fencers under the age of 20. In the first round, Jakob will be up against fencers from Algeria, Kuwait, Poland, Ukraine, Spain, and Hong Kong.
Jakob has spent the last two weeks in Bulgaria at an elite training camp hosted by the International Fencing Federation in order to better prepare him for the competition.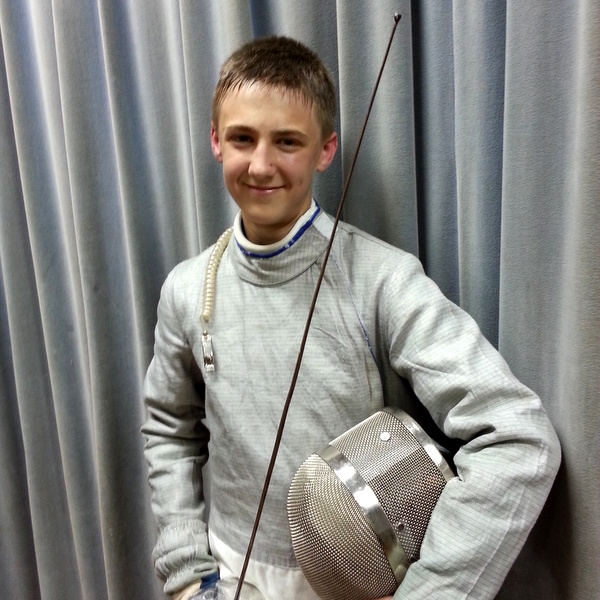 Jakob's coach Travis Stevens said, "Jake has been fencing for about 6 years and is one of the rising stars in our programme. Jake specializes in Sabre, which is the fastest and arguably most exciting of the three fencing disciplines.
"He trained at MIT this past summer and has spent a considerable amount of time honing his skills here at home. Jake's disciple, commitment, and natural speed make him a force to be reckoned with on the fencing stip. We look forward to great results from Jake during the 2014 tournament circuit."
According to the International Fencing Federation, the world governing body of fencing, around 80 nations take part in the Championships with between 1200 and 1300 juniors and cadets competing in Bulgaria.
The Bermuda Fencing Federation meets every Wednesday between 7:30 PM and 8:30 PM at St. Paul's Church Hall for training and open bouting.
The Federation will also be offering classes on Tuesday and Thursday evenings between 6:00pm and 7:00pm at Clearwater Middle School in the coming weeks. Email info@bermudafencing.com for more information.
Read More About