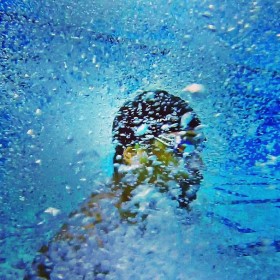 Bermuda Olympian Roy-Allan Burch swam to an eighth place finish in the 50 freestyle with against a talent laden field posting a 23.16 evening swim after a 22.99 in prelims.
In the final he was head to head with a strong field which included 3 of the top 5 finishers from the London 2012 Olympic final, including training partner, and 2012 Silver medalist Cullen Jones.
The Charlotte Grand Prix is another step along the road to Commonwealth Games in Glasgow for the 28 year old sprinter.
Burch said, "The purpose of this meet is to continue to build my performance and results towards Glasgow. As a result, I am still doing lots of hard work in practice and am focused on the mental aspects of my racing with the understanding that there will be physical improvement to come from the rest that my taper for Glasgow will provide.
"I'd like to have swum a little faster tonight, but both swims were solid times, and the depth of the field tonight was very good psychological preparation for the big meets. I will take this extra knowledge back to practice with the wonderful coaches that I am lucky to work with and see what extra little bits we can tease out for my next races."
Burch and many others will be competing shortly on home soil at the Validus Bermuda National Swimming Championships June 5-8 at the NSC pool.
Read More About