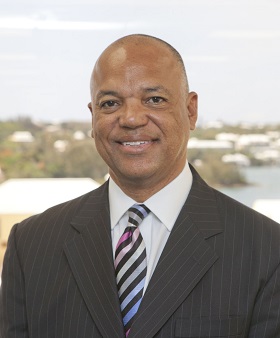 Roland Andy Burrows has been appointed the Chief Investment Officer of the Bermuda Tourism Authority.
As Chief Investment Officer (CIO), Mr. Burrows will be instrumental in redefining the future for investment in the tourism industry for Bermuda.
He'll be responsible for identifying, developing and cultivating investment across the industry, from hotels and attractions, to infrastructure and tourism related businesses.
Mr. Burrows will assist in the formulation of development and investment incentives specific to Bermuda and inform global investors in key areas such as taxation, work force, immigration, customs, infrastructure, development permits, and sustainability.
In addition, he'll lead international capital raising efforts to attract investment to Bermuda tourism by identifying, qualifying and establishing new sources of equity and debt financing investors on an ongoing basis.
"The importance of this position can't be overstated", said Bill Hanbury, BTA CEO. "Andy will continue to develop and monitor the 'red carpet' and 'one-stop shop' approach to attracting global hospitality and leisure investors and developers to Bermuda. And, whether it's international or local development, he'll move investment projects through government channels and approvals."
On the local side, Mr. Burrows will develop and drive financial and growth strategies for existing businesses and properties, including renovations and asset repositioning projects such as hotel room capital expenditures. This extends to strategies designed to stimulate small and medium businesses related to tourism
"We're thrilled to have a talented and well-respected Bermudian lead this division which, while new to Bermuda, will be the cornerstone of our modern approach to hospitality investment," said BTA Chairman, David Dodwell. "Investment equates to jobs and a stronger economy, and it's a crucial mandate of the BTA."
Roland Andy Burrows brings more than 25 years of experience in financial services, business strategy and development to the position, and has managed balance sheets up to $12 billion while generating revenues of up to $100 million.
Mr. Burrow's most recent role included Head of Commercial Banking (CMB) at HSBC Bermuda, where he led, initiated and implemented compliance, operational and credit risk and regulatory policies for Corporate Banking, Business Banking and Real Estate Banking at HSBC Bermuda.
He holds a Bachelors of Business Administration Degree in Accounting from Georgia State University, Atlanta, Georgia.
Read More About