"Very pleased with the progress and the quality of the technology," said Premier Michael Dunkley today [July 10] after a visit to the Prospect site of the CCTV monitoring centre.
The Premier, who is also Minister of National Security, toured the facility following the award of the contract to BAS/Serco earlier this year to see first-hand the CCTV operation and the improvements on the original technology in use since 2009.
"The value of this investment is already paying off with Police able to arrest suspects quickly and make full use of this technology when building a case for the Courts," said the Premier.
"The work on installing the new system has proceeded well after some initial delays and I am confident that it will prove beneficial to the Police Service's efforts in law enforcement."
Civilian operators demonstrated the system and its enhanced features and the Premier was joined by Junior Minister, Senator Jeffrey C. Baron, Acting Superintendent Tracey Adams and retired Inspector Phillip Lewis.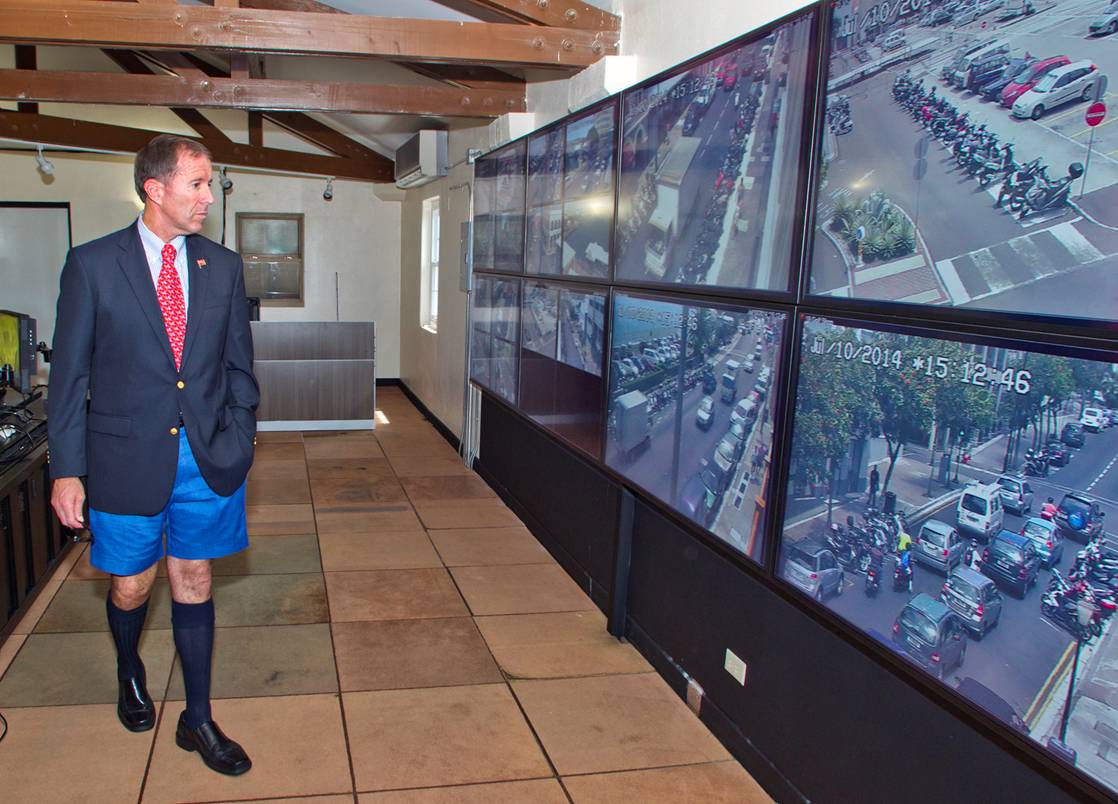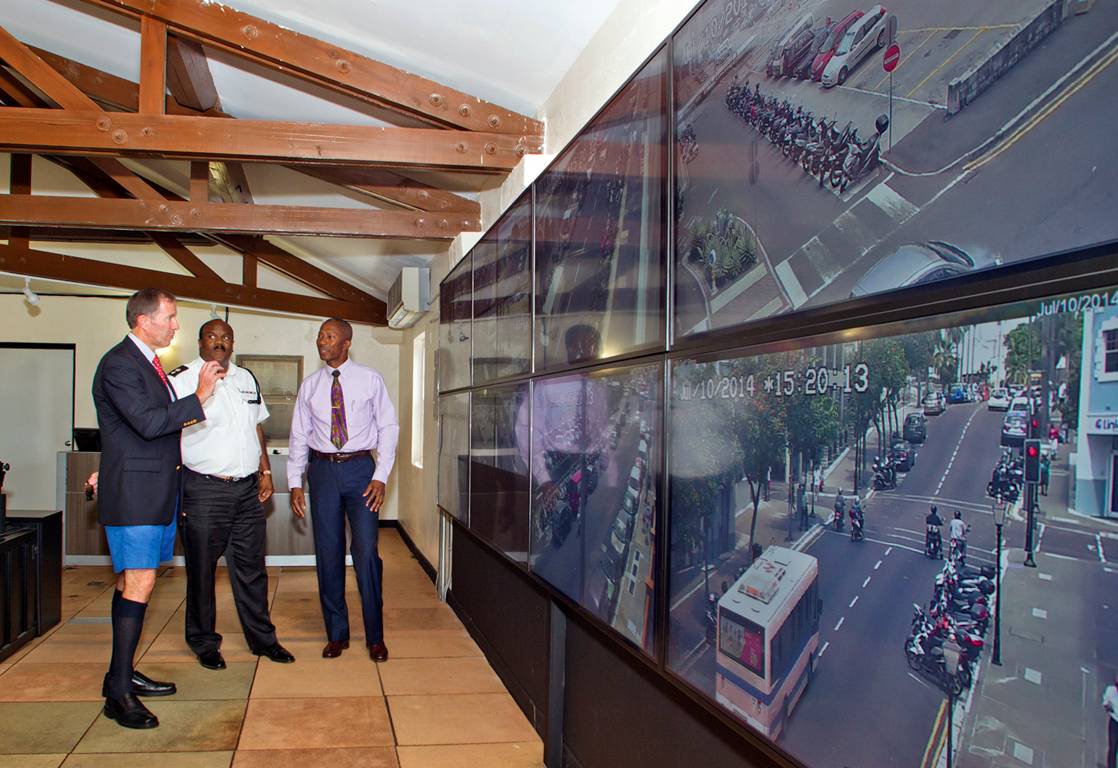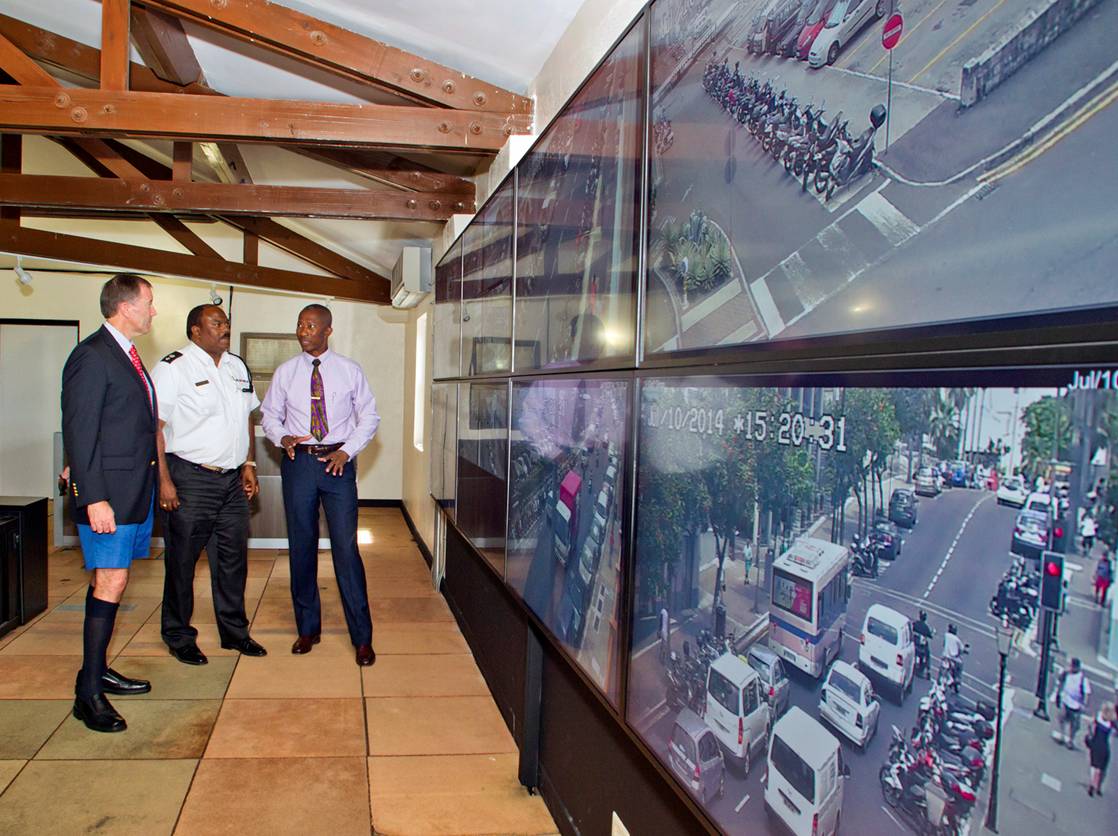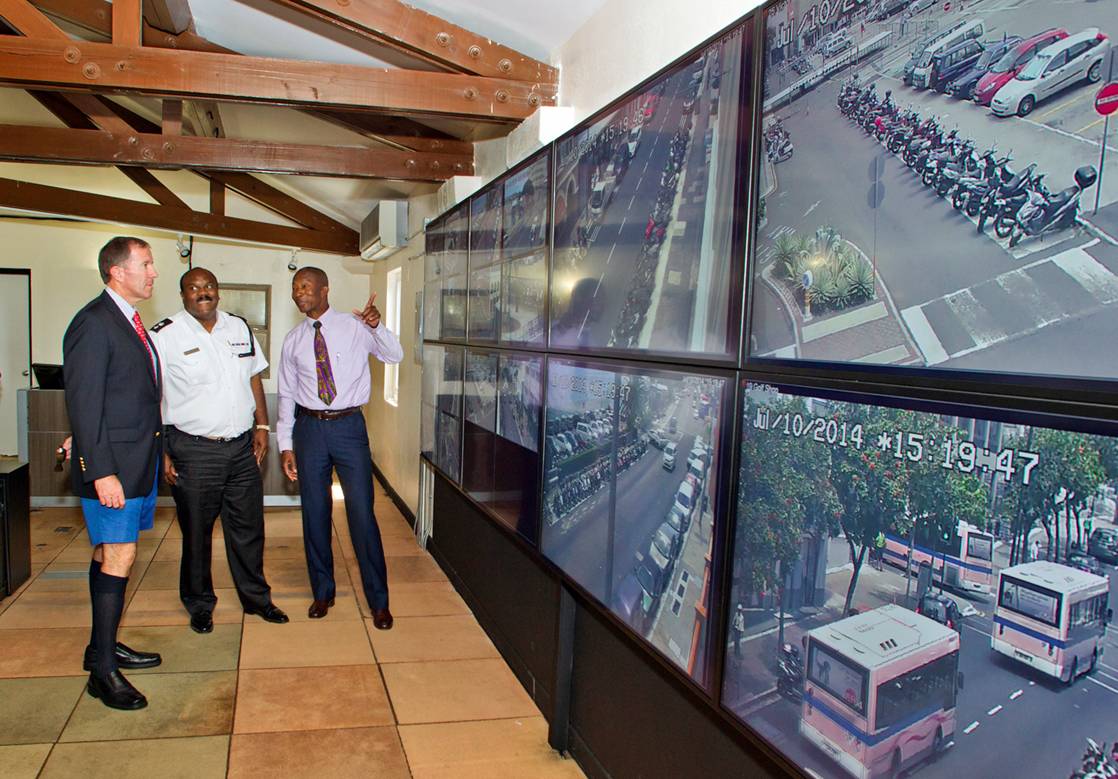 Read More About