Teen artist Sarai Hines, who recently held a fundraising exhibit in order to help her to procure the funds necessary to further her education, recently supervised a group of young campers as they worked to enliven a local bus shelter.
Ms. Hines and her young proteges painted a mural in the bus shelter opposite Francis Patton School; this work of beautifying art follows up on the painting of a mural in the bus shelter at the school's gates last year, another project spearheaded by Ms. Hines.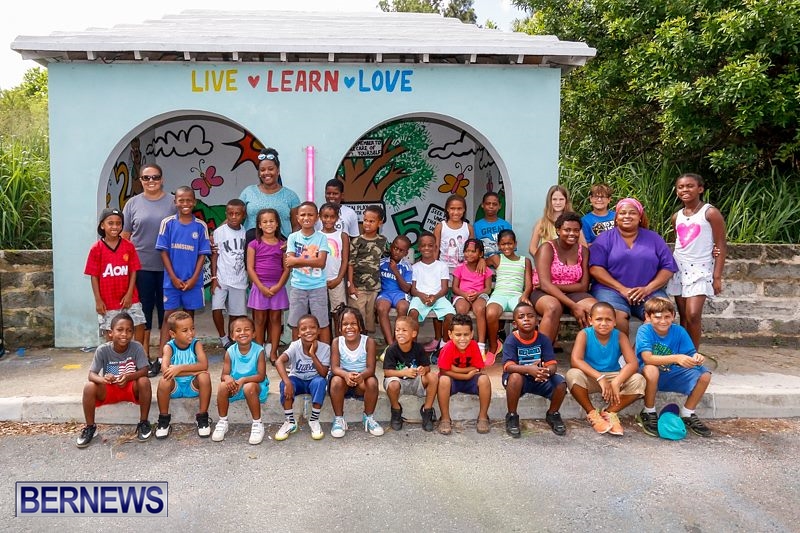 At the unveiling of the mural this week, Ms. Hines said, "I'm here with approximately 30 students; we've painted the Francis Patton bus shelter. We started this project last year and we decided to move on to start the second one this summer.
"We started this last week Friday, from 10.00am to 6,00pm, and then I finished it off with the rest of the students on Monday from 3.00pm to 6.00pm; so two days."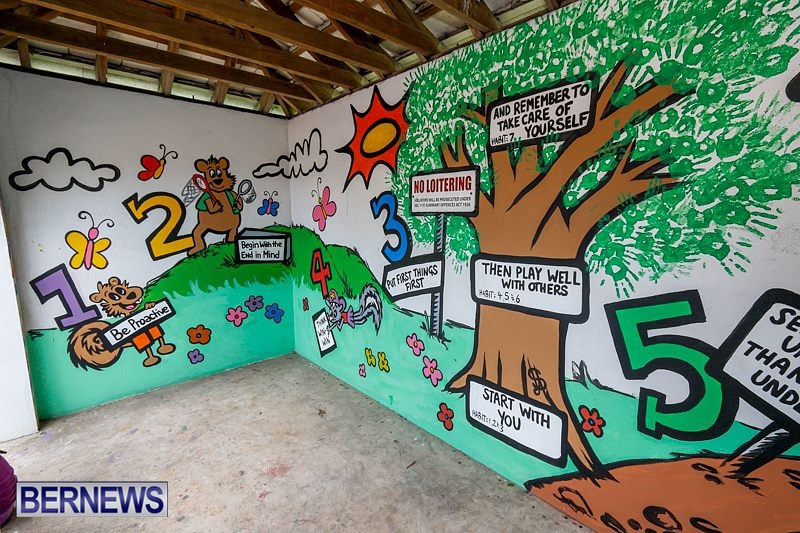 "I think it's important to create public art, especially with children, because it helps to show them how to give back to their community and support their area.
"Most of our children go to Francis Patton, so it helped them to bring out what their school represents and they enjoyed it and take pride in it everyday.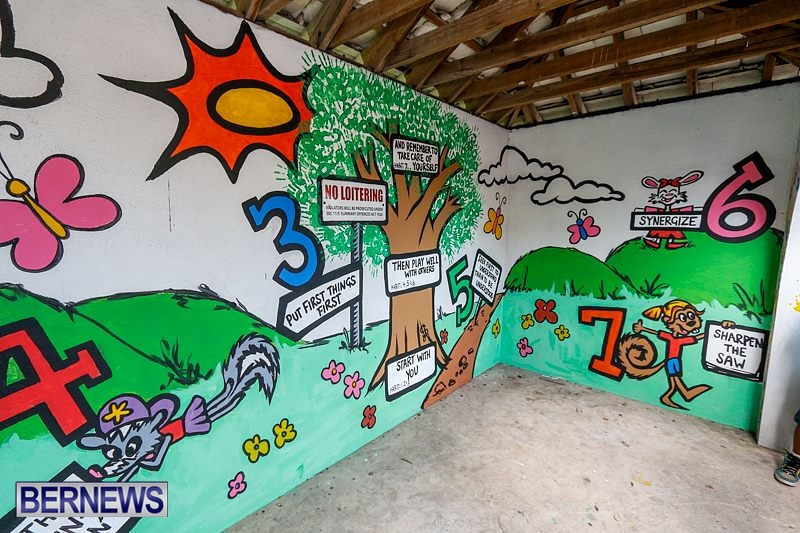 "I plan on doing a lot more bus stops in the area, hopefully outside this area too, maybe down in the western end, just to represent what Bermuda's about and what our local island represents."
"Graffiti can be used, I think, loosely and strongly. Graffiti is also a form of art, but it depends on what graffiti represents."
Children Join Artist Sarai Hines
"A lot of people think that graffiti is just spray paint, but spray paint can be art itself; you can spray paint on canvas, you can spray-paint on paper.
"But this isn't graffiti; this is what a school wants to talk about, what their principles are, what their morals are, what they represent to the children. This isn't graffiti; this is speech on what a school wants to represent, what the kids have to say about what they learn in terms of leadership and what is called "the seven habits."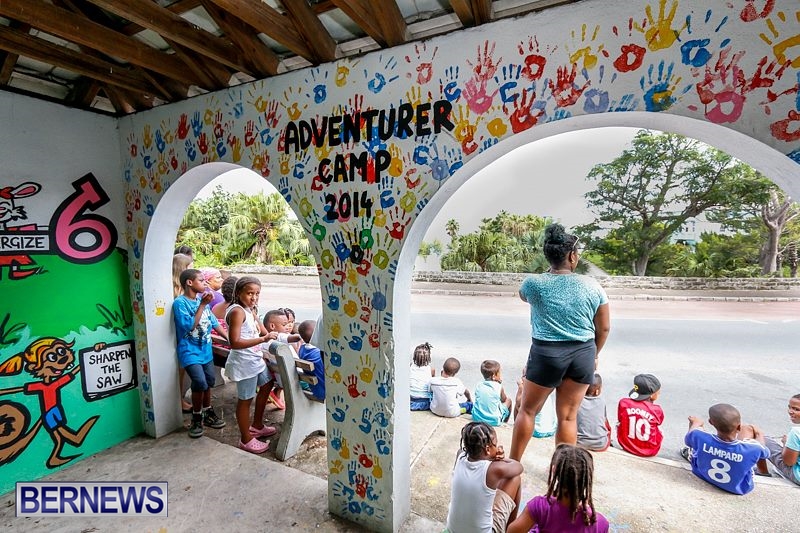 "This project mainly was painted by them; I only outlined the project. These guys painted it all by themselves, from four to 13-year-olds. They went ahead, they painted this, they loved it. They think it was great fun, they take pride in it, which is why I think the first bus stop still looks as good as it did last year.
"They always come out like, 'we did this, we did this,' and they had a great time"
Read More About
Category: All, Entertainment, News, Videos