Teen artist Sarai Hines, who recently held a fundraising exhibit in order to help her to procure the funds necessary to further her education, is currently supervising a group of young campers as they work to enliven a local bus shelter.
Ms. Hines and her young proteges have been painting a mural in the bus shelter opposite Francis Patton School; this work of beautifying art follows up on the painting of a mural in the bus shelter at the school's gates last year, another project spearheaded by Ms. Hines.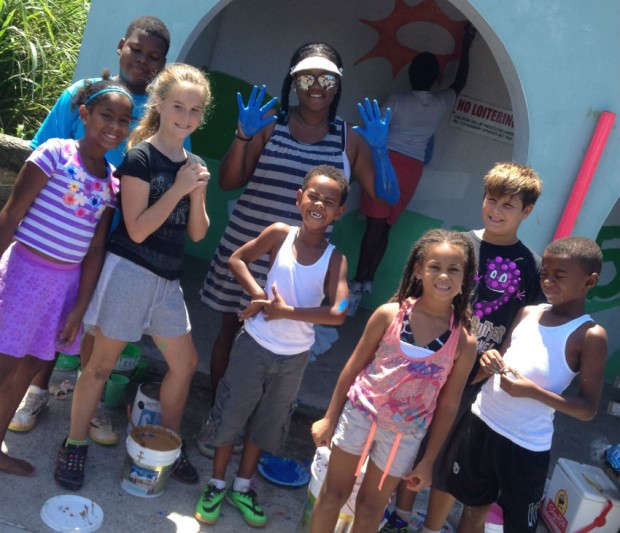 "Art continues to be a part of my life each and every day," said Ms. Hines. "Over the summer I work at Adventurer camp and influence a lot of the arts and crafts that happens throughout the months. Since a lot of our children go to Francis Patton School, we decided last year to start an art project which included painting the bus stops.
"Our bus stop idea consists of the main principle of the school, which is the seven habits. Last Friday, I took a small group of the older children to start the second bus stop, even though only half of the children helped me with the main part of the mural, I always include all the children in this project."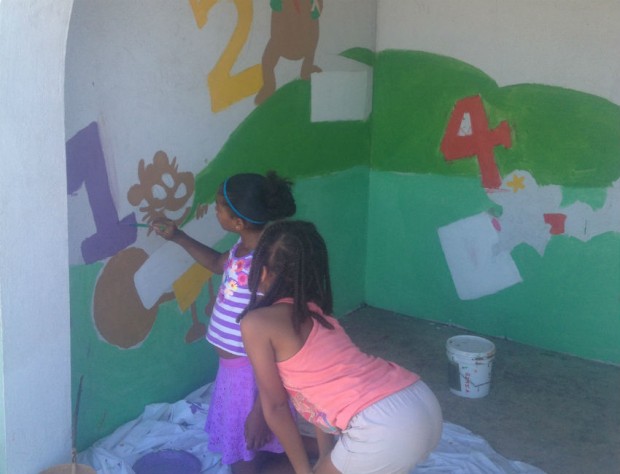 "They look forward to seeing it finished and they take great pride in our bus stop mural. I believe that this is a great opportunity for the children, especially because it opens their eyes to see the great things you can do for your community and for your school.
"We also would like to thank the school for letting us go on with this project and for Bermuda Paint for help in sponsoring us to paint the bus stop."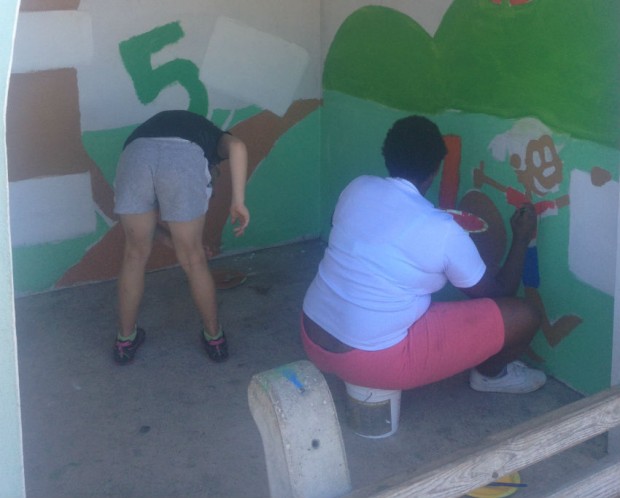 "My love for art, combined with my love for children, lets me accomplish great things in my life, which is why I look forward to returning to school in the fall as a senior at the school at the Museum of Fine Arts in Boston to graduate in May with a Bachelors of Fine Arts with a minor in Child Development in reaching to get my teaching degree the following year.
"I hope that everyone can see the good that can come out of this project and I hope that everyone goes down to look at our beautiful artwork."

In 2013, Ms. Hines was the recipient of the Peter Leitner Arts Scholarship, an award given to creative young Bermudians who have chosen to pursue a career in the arts.
The young artist will be leaving the island next month to complete her final year at The School and Museum of Fine Arts in Boston.
Read More About