The ACE Gallery will be hosting 'Dancing with Whales', an exhibition of black and white photography by Andrew Stevenson. The opening reception will take place on Thursday [Sept 25] from 5.30pm to 7.30pm.
A spokesperson said, "The underwater photographs were taken in March 2014 of two 'dancing' humpback whales as they engaged in typical courtship behaviour. The photographs are just a small selection taken during a three-hour encounter 20 miles offshore Bermuda in 14,000 feet of water.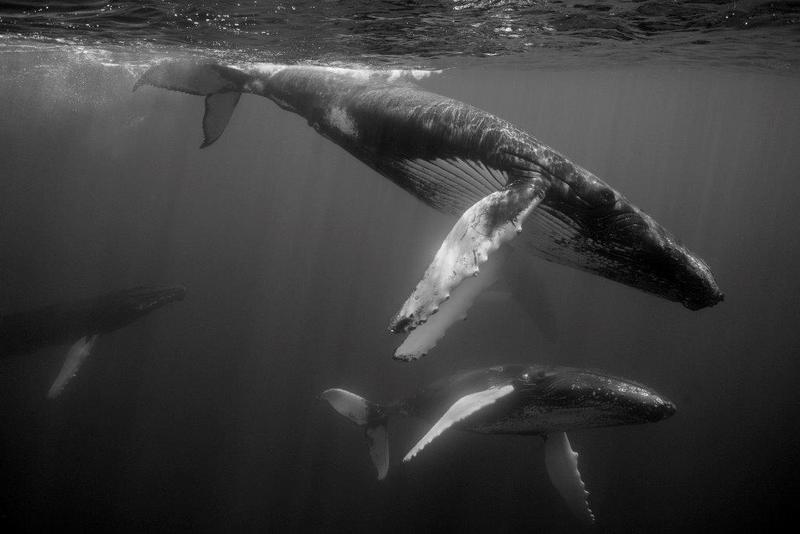 "As a mid-ocean platform, Bermuda provides a unique window into the lives of humpbacks and their migratory behaviours. Andrew Stevenson's goal is to document their social behaviour through video, photography and hydrophone recordings, and build a research database that will promote awareness and understanding of humpback whales and their environment."
Mr Stevenson said, "Why convert these images to black and white? Black and white juxtaposes these graceful images with the horrific archival pictures of dead humpbacks tied alongside whaling ships or their butchered carcasses on slipways.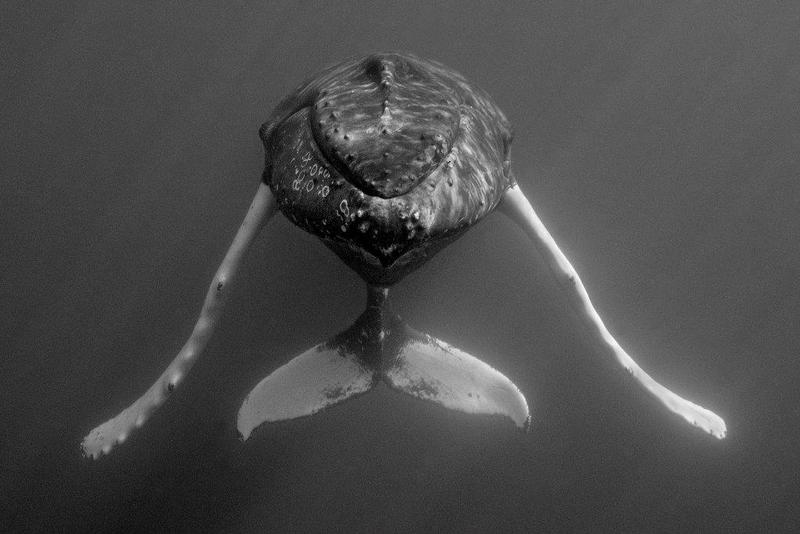 "Removing the blue tint of the ocean accentuates the elegance of the whale itself, and our vision focuses naturally on their eyes. Besides, this is how the humpbacks see the world and themselves, in black and white."
Dancing with Whales will run until the end of 2014. The ACE Gallery is open to the public weekdays from 10am – 4pm. Please call 295-5200 for group arrangements.
Read More About
Category: All, Entertainment, Environment