The well known St. George's fishing boat "Mess Around" has been resurrected after sinking at a dock in St. David's during Hurricane Gonzalo.
The vessel, owned by St George's charter fisherman Joe Kelly, was back at its normal spot pictured below at its Ordnance Island with friends assisting with getting the vessel secure. Work has already begun on getting the engine flushed and getting the boat back to a usable state.
The salvage operation involved Crisson Construction hoisting and draining the boat at the St David's location before it was towed to St George's.
For all our coverage of Hurricane Gonzalo click here, for coverage of the impact of Gonzalo on boats click here, and for our live blog where we are bringing you continuous live coverage of the aftermath of Hurricane Gonzalo click here.
The photos below, by Philip Anderson, show the fishing vessel at the dock today: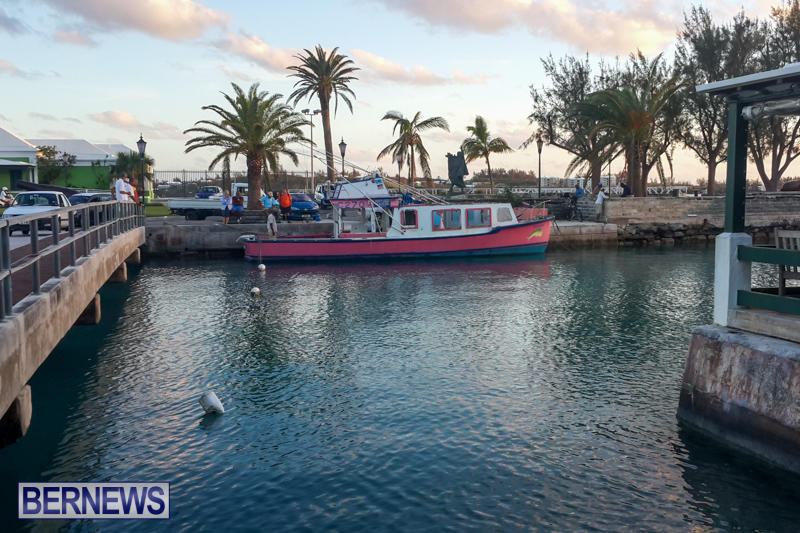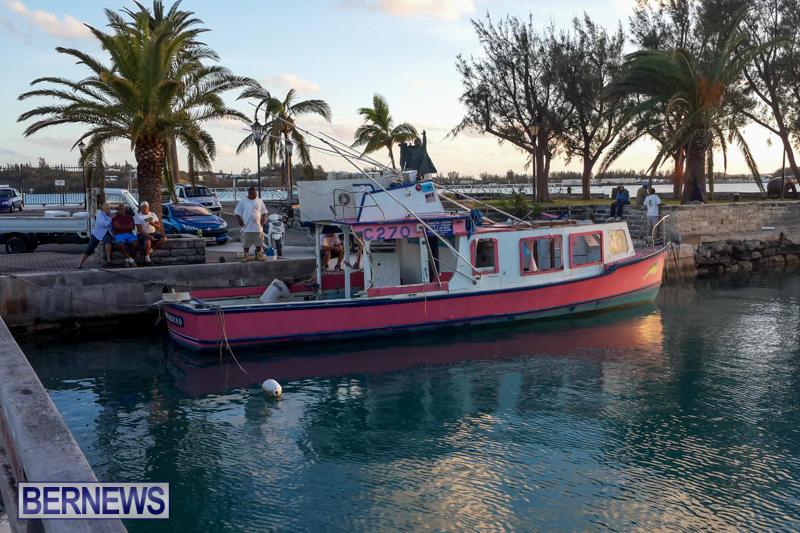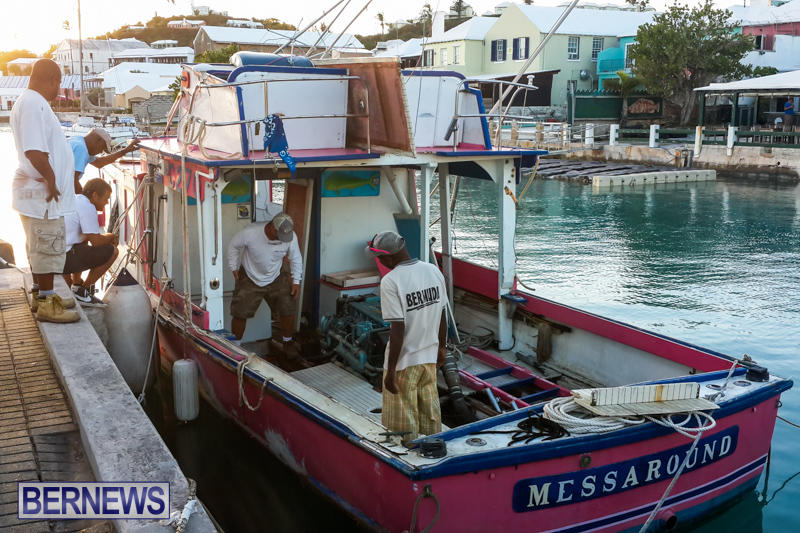 Read More About