[Updated with video] John Holdipp stationed himself outside of City Hall today [Oct 6] with two signs; one of which referenced PRCs and Bermudians, while the other sign said "The opinion of the One Bermuda Alliance does not have to be reality of Bermudians in Bermuda.
In an mass email sent late last night, Mr. Holdipp has said, "This is a quiet invitation to come to City Hall every lunch hour this week, starting tomorrow at noon for two hours. We are not marching, but bring your lunch.
"As the numbers build, the government will take notice. The OBA government are not attempting to renovate Bermuda's economic balance for our benefit, but they are diminishing the potential participation of born Bermudians and their offspring and cousins.
"We must demonstrate our displeasure to this now," added Mr. Holdipp.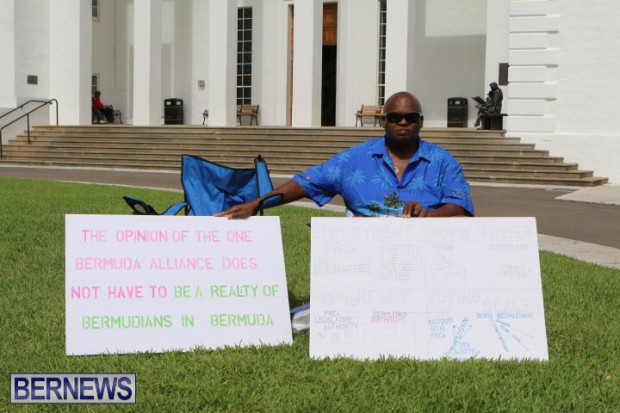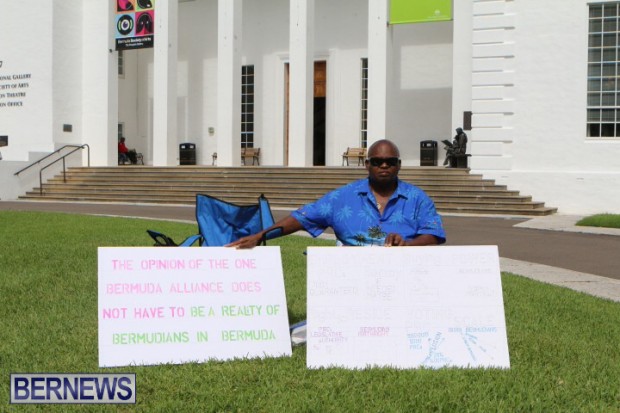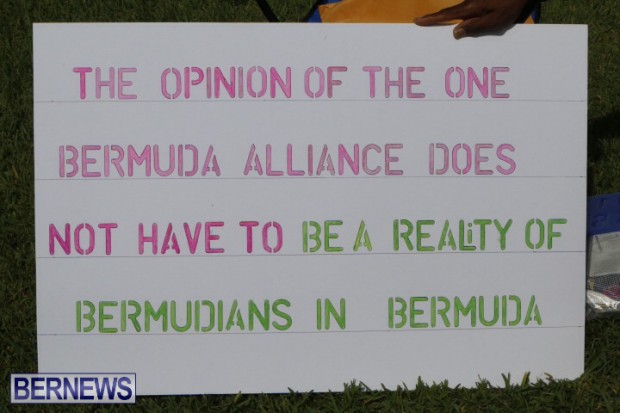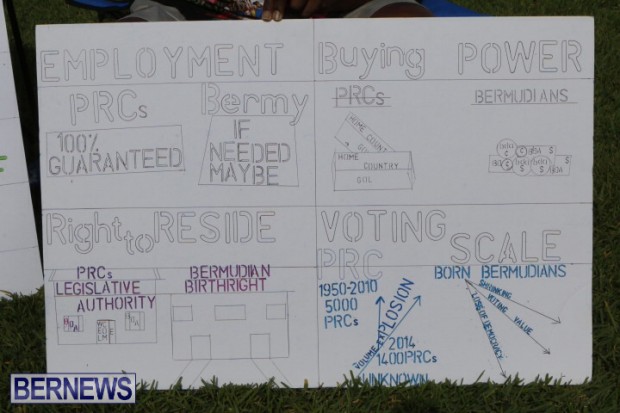 Read More About