The impact of the recent storms have been a hassle for many property owners, and with over 60 acres of open space to maintain, the Bermuda Audubon Society faced quite a challenge, however two local landscaping companies came to the rescue with Horsfield Landscape & Design Ltd and Sousa's Landscape Management both volunteering manpower to help with post-hurricane clean-up.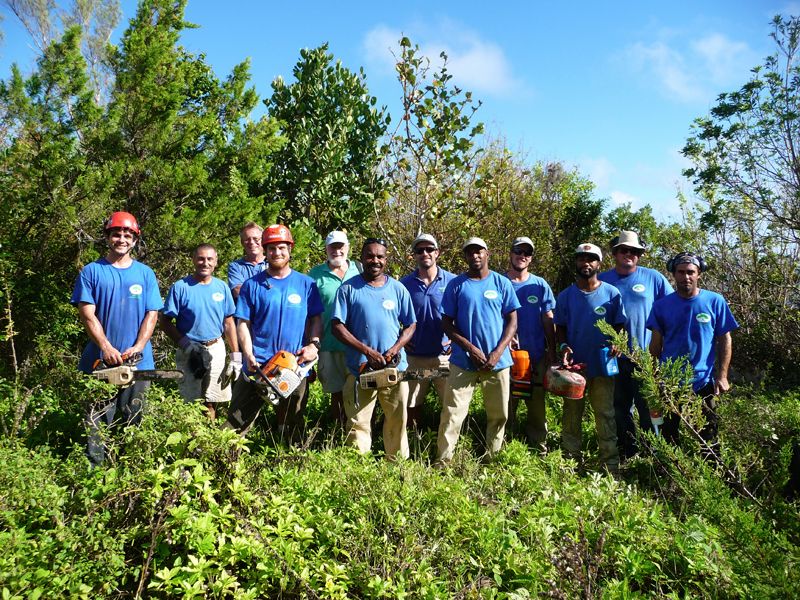 Kevin Horsfield and a team of ten men have cleared the trails at Audubon's Alfred Blackburn Smith nature reserve, west of Coral Beach.
"Horsfield Landscaping has held a Day of Giving volunteering at our ABS reserve annually for the past few years. This year it was especially valuable to have their help as the trails were blocked with fallen trees and debris," said society spokesperson Karen Border.
Jeff Sousa of Sousa's Landscaping volunteered his team's help at the society's Somerset Long Bay nature reserve. His team cleared the emergency access track to the beach at the western end of the reserve, which had been completely blocked with large casuarinas trees and branches.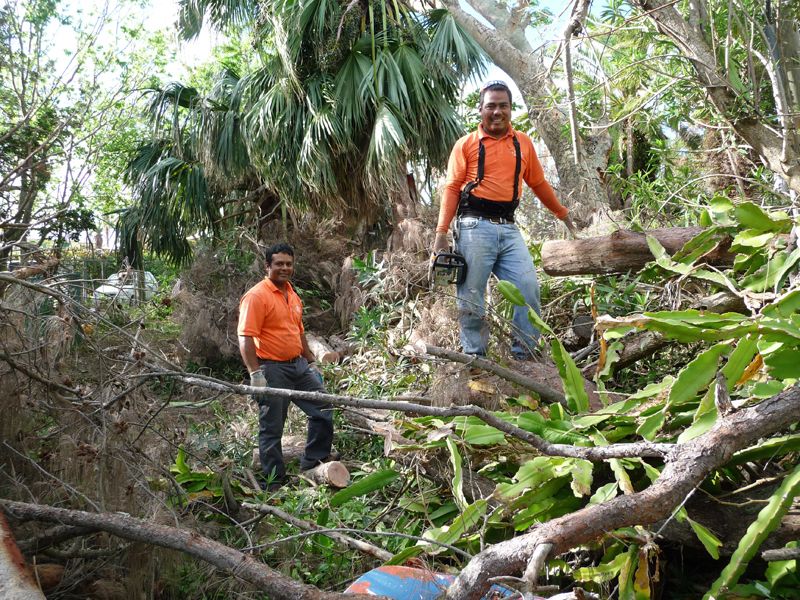 "The Audubon Society is a wholly volunteer organisation, so we do not have the equipment or manpower to tackle heavy jobs such as this on our own. We are enormously grateful to Jeff and Kevin and their teams for stepping up to assist following Fay and Gonzalo, especially when we know how hard they have been working lately," added a spokesperson.
For all our coverage on the impact Hurricane Gonzalo had on our environment click here.
Read More About
Category: All, Environment, News