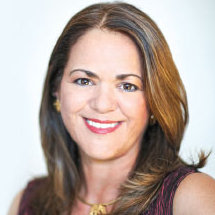 [Opinion column written by OBA constituency #33 candidate Georgia Marshall]
With just a week to go before the election in Sandys South, I thought I would share with my constituents and others some of the experiences I have had on the campaign trail.
Bermudians are optimists. We believe that good things are possible if we truly listen to one another, take the wisdom that comes from the sharing of hopes, dreams, fears and frustrations and then take action. That action should be aimed towards helping as many people as possible, in big ways and small, to live a good and decent life. You could call it the magic of Listening, Learning and Doing.
I am running because I believe I should do all that I can to help Sandys South create opportunities and a sense of community whereby we can help one another to get ahead in life and ease the burdens that challenge us.
On the campaign trail, I met a young man who has trained to be a welder. He wants to work, he wants to gain experience. Surely, it makes good sense to create an apprenticeship programme that asks employers to do their part for the next generation by hiring people like this young man with Government, incentivizing the private sector to do so. Whatever the outcome of the election, I intend to make it my business to speak to the Ministers involved to see if such a programme can be implemented, perhaps as part of the Government's Workforce Development programme.
I learned that our senior citizens are concerned that there is little money available to adjust their Government pensions to keep pace with increases in the cost of living. If there is no money available, then let's see if we can't arrange for senior citizens to receive discounts on essential services and necessities by partnering with service providers and businesses to help ease the burden on our elderly. We must do all we can as a community to ensure that our seniors live with dignity. They deserve no less because they built the Bermuda we live in.
The facilities at White Hill field have been in a shambles for many years. If we are to succeed in steering our young men away from joining gangs, doesn't it make good sense that we encourage our children to play football at White Hill Field and provide them and their parents with proper facilities and a sense of belonging, a sense of community?
We have able truckers, skilled masons and carpenters and energetic fund raisers in Sandys South. I know we can find private funds to get this done. I intend to form a Sandys South team to clean up the debris on the field and set in motion the restoration of the facilities. During my canvassing I have been impressed with the willingness of the community, and particularly the young men of our community, who have assured me they will devote their time and skills to the restoration of the facilities at White Hill Field.
I have every hope that the trustees of White Hill field will also be receptive to this proposal, and will be prepared to act with us in applying the money we collect to the purpose for which it was collected.
On the campaign trail, I met an elderly woman who needed a helping hand. Three streets away, I met a nursing student who was prepared to help her. I was delighted to be able to introduce them.
Somerset Bridge Park was devastated by the recent storms. I asked members of the community to help, and in one day, it was cleared for our residents and our tourists to use and enjoy again.
I met a man who is physically challenged, who can't roll his wheelchair into the bus shelter because the platform is raised. It's so simple to build a ramp. I am sure I can get that done. I learned that children waiting for their school bus at the Somerset Road bus stop have to press themselves against the wall as cars and trucks whiz by. Again, I am sure I can get that dealt with. I have already raised these basic safety issues with the Minister and anticipate that these concerns will be met.
If we have a shared willingness to come together to solve our immediate, neighborhood challenges, then I believe with the same commitment we can tackle the bigger economic issues that face Bermuda. As I have gone from door to door, I have encountered a great deal of worry and a strong sense of vulnerability.
In one decade, our island has gone from a healthy national surplus and full employment to staggering national debt and unheard-of levels of unemployment. For our families and our children, we must keep Bermuda firmly on the path of economic recovery that we are now on. That's why I'm running in this election and will do everything I can to help us succeed.
We have weathered many challenges together in Bermuda, and I believe if we are all prepared to Listen to one another, Learn from one another and then Do what needs to be done, Bermudians will once again have meaningful and sustainable job opportunities, our national debt will decrease and the quality of our lives will return to a healthy and happy state.
I look forward to seeing you on voting day, the 18th of November, 2014 at Somers Isle Lodge on Hog Bay Level between 8 am and 8 pm.
-  Georgia Marshall
Read More About