The Yoga Centre will be celebrating its 20th anniversary on Friday, December 5th with a series of free 20 minute sampler yoga classes.
The Yoga Centre, originally The Integral Yoga Centre, first started at The Group in Spanish Point. In October 1994, the Integral Yoga Centre, later the Yoga Centre, moved to 7 Victoria Street, bringing the practice of yoga to the heart of the Bermuda community.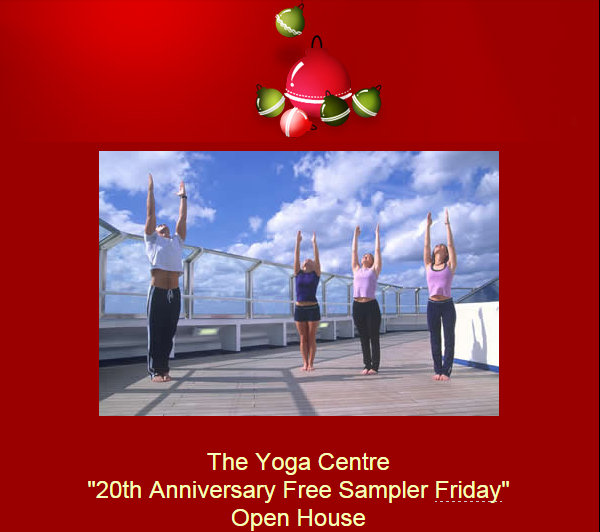 Twenty years hence, the Yoga Centre is still going strong, providing a cutting edge and integrated service of yoga classes, teacher training, yoga philosophy and now yoga therapy to the Bermuda community.
All teachers there are expertly trained and experienced with learning directly with Yoga Masters from India and modern day yoga "gurus" such as: Sarah Powers, Rodney Yee, Gary Kraftsow, Shiva Rea, Donna Farhi, Nishchala Joy Devi, John Friend and many others.
"Join us on Friday, December 5th for our 20th Anniversary Celebration – "Free Friday Yoga Sampler" and Open House, from 12 noon-6pm," a spokesperson said. "All afternoon free 20 minute yoga sessions including Yoga for New Beginners, Structural Yoga, Core Yoga, Yin Yoga, Flow Yoga, Yoga for Seniors and much more!! Also take advantage of a "free" 20 minute Yoga Therapy session.
For more information please contact the Yoga Centre on 295-7525
Read More About
Category: All