[Written by Stephen Wright]
Jacqueline Lightbourne believes the benefits of chair yoga in people with Alzheimer's and dementia are not only strengthening muscles and improving flexibility but also enhancing quality of life.
Ms Lightbourne has held weekly sessions of the modified version of traditional yoga on behalf of Action on Alzheimer's and Dementia [AAD] at the Peace Lutheran Church in Paget since the start of the year.
Each Thursday, her class follows on from Music with Memories with local musician Tony Brannon, who strums his guitar and sings well-known songs during his musical therapy session.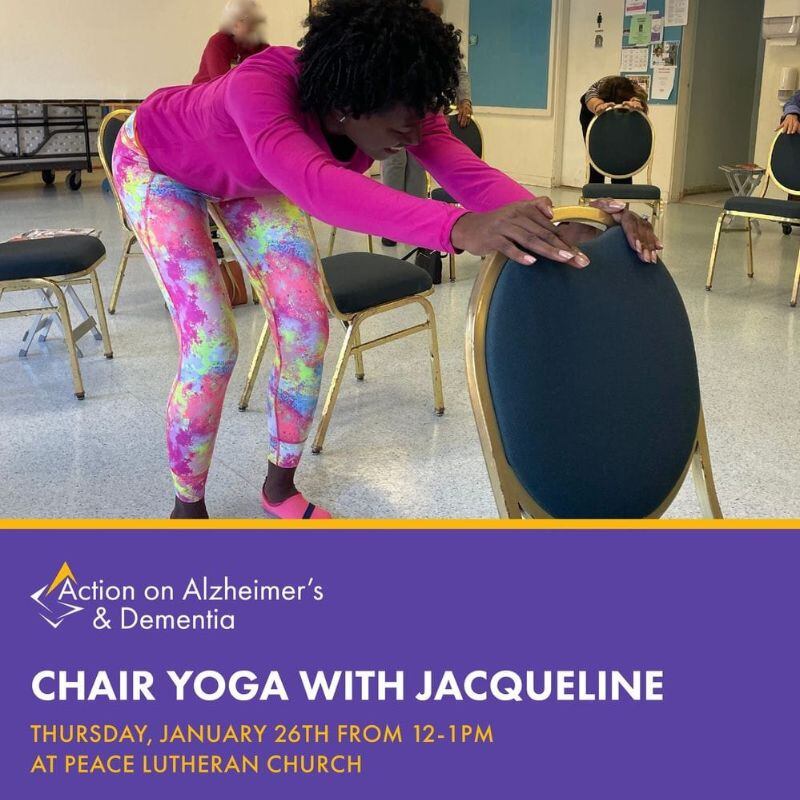 "Tony gets everyone pumped up with his music before I calm them down!" said Ms Lightbourne, who moved to Bermuda from Charleston, South Carolina, 12 years ago.
"I also encourage the caregivers to take part. The benefits can extend to everyone. The beauty of chair yoga is you can bring it to anyone, anywhere."
A qualified yoga instructor for the past nine years, Ms Lightbourne, who encourages participants to stand if possible, said her classes are not specific for those with Alzheimer's and dementia. However, she believes chair yoga can be especially beneficial for those she teaches, enhancing their mood, promoting calmness and reducing stress.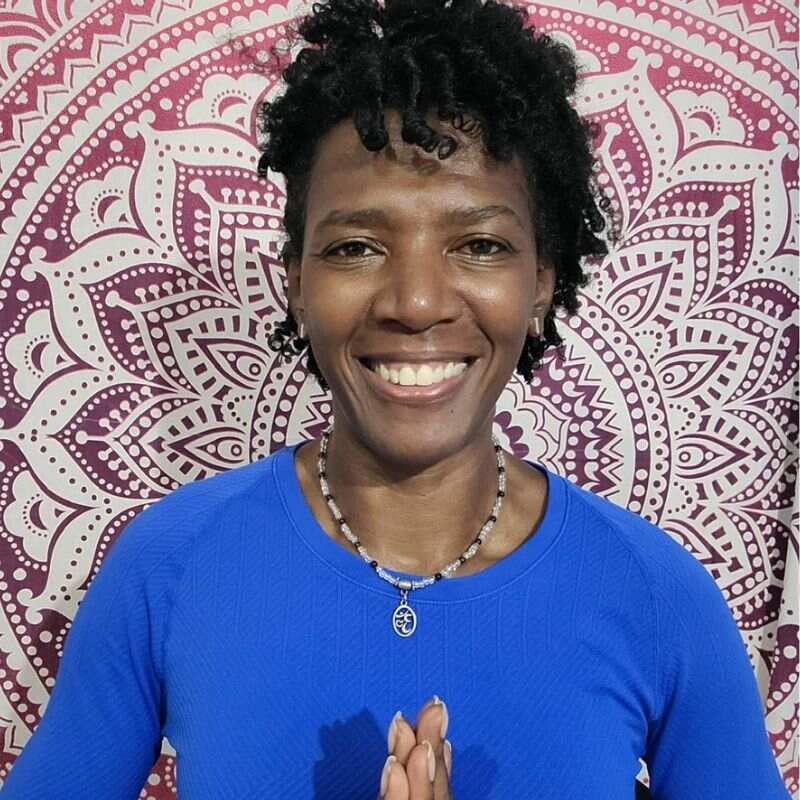 "I do some things differently for this particular class, but for the most part, I teach integral yoga, which integrates the mind, body and spirit," said Ms Lightbourne, who also teaches classes at Coral Beach Club for their members.
"We start with breathing exercises, getting everyone calm and into that space before moving to yoga poses in the chair. Those who can stand do so, as I want them to work those muscles and not limit them to the chair.
"We always finish by focusing on mindfulness and meditation. We know it's important to stimulate the brain to slow cognitive decline in those with Alzheimer's and dementia. I like to them do moves which involve mind-body connection."
Ms Lightbourne has witnessed physical improvements in her participants, which indicates motor learning is still possible in those with Alzheimer's and dementia. Those she teaches might not always remember her or previous sessions, but their bodies automatically recall the poses they practise.
"One of my regular students had been away for a few weeks, and I was like, 'Oh my gosh, it's great to see you," she added. "Are you ready for your yoga class?'
"She looked at me and said, 'What's that?' Although she didn't remember doing yoga, her body reacted when we started the class. Her body recognised yoga. That was eye-opening for me.
"She used to hold onto the chair with one hand during the tree pose, but within the past couple of months, she's been raising both arms. Her body is responding."

Read More About