Elbow Beach Bermuda today [Jan 22] announced the appointment of Heather Lamb as Corporate & Group Sales Manager of the 98-room luxury resort.
In this new role, Ms Lamb will manage sales efforts to grow group business, including meetings and incentive travel, plus corporate travel from local and overseas clients representing a wide range of industries. The resort recently re-opened more than 4,500 square feet of meeting and function space.
Ms Lamb, a Bermudian, has 20 years of experience in sales and hospitality. Previously she served as Director of Sales & Revenue at Cambridge Beaches Resort and Spa as well as Guest Services Supervisor, Fairmont Gold Concierge at The Fairmont Hamilton Princess. Ms Lamb also has worked in sales at prestigious American hotels including the Hotel Lombardy and The Fairmont Washington, D.C.
Rehanna Palumbo, Director of Sales and Marketing, Elbow Beach Bermuda, says: "We are excited to have Heather on board. She brings a wealth of knowledge about the hospitality industry and the island, which will serve local and international clients well.
"Her appointment shows Elbow Beach's commitment to being the first choice for companies or individuals planning meetings and events at our beautiful resort or staying here to do business in Bermuda."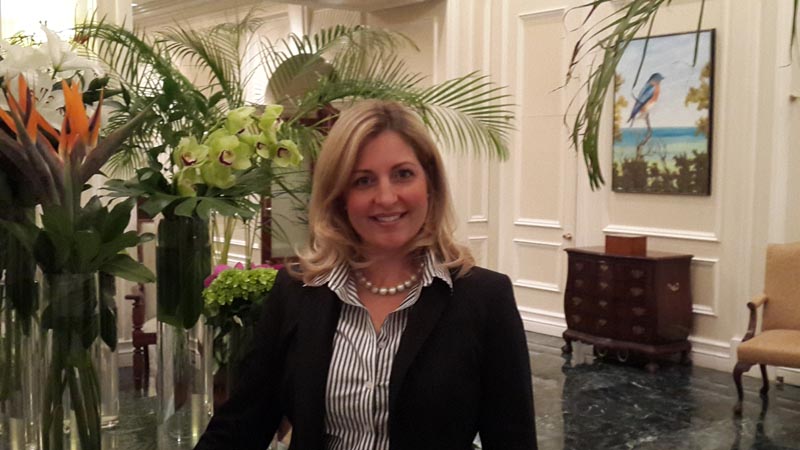 Ms Lamb says: "I am focused on serving our local corporate and group clients, as well as ensuring that Elbow Beach is the choice for travellers coming to Bermuda for work-related events like meetings or those who come for special events. I am dedicated to ensuring that groups and corporate travellers receive the superior service and amenities that our leisure traveller receives.
"The types of programmes that we host can include strategic planning sessions, incentives and awards recognition programmes, Board of Directors meetings, colleague training, client appreciation, and more. We can accommodate a small meeting from five to ten people, a banquet dinner for 120 guests, or even training seminars for 100 guests.
"And, we can help them make the most of their events or stays by partnering with other Bermudian businesses – by chartering a boat, organising a dive, or arranging other special experiences that our island can offer."
Ms Lamb has a Bachelor of Arts in European Studies and Spanish from the University of Durham in the UK and an Associate's Degree in Hospitality Management from the Bermuda College.
Read More About