Looking for somewhere to take the kids for a bite? Who's going to give you a more honest, bite-sized review than an 11-year-old? Eliza Olander, from St David's, is a Grade 7 student at Learning Express Academy in Devonshire.

[Written by 11 year old Eliza Olander...with a little help from Uncle Tony]
Venue: North Rock Brewing Co., Smith's
First impressions: I like the colour of the place, it's very warm. There are pots and pans on the walls and there is a lot of wood all around, it's nice inside.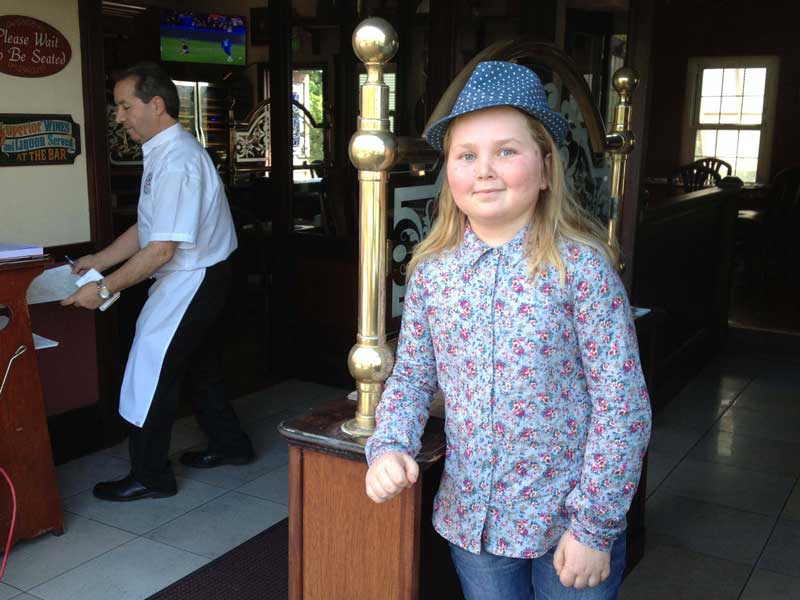 Drink: Shirley temple [$5.50]
Main course: Singapore salad [$19]
The chicken is great, the cucumber and tomatoes are fresh and yummy. The mango is very sweet. I liked the greens, and the avocado and the noodles. Not sure about the carrots. The garlic bread is good.
[Random tidbit] I read in the newspaper — they were talking to a chef who said we need to have more fresh veg for the America's Cup. But it's not just for then — people should have it all the time. It's what I'm used to at home, too.*
Portion size: There is a lot of food. I guess it could have been a little smaller.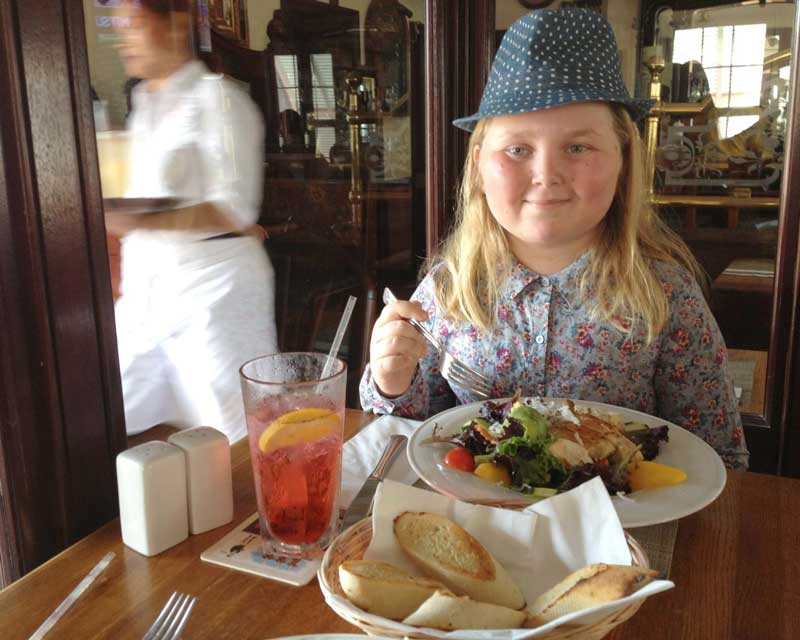 Service: The waitress knew exactly what I wanted to drink before I asked for it — a Shirley Temple — which was quite surprising. The service was good.
Overall experience: The decor is nice and there is plenty of parking — not like in town where you have to go to the parking lot and walk. And the food is decent.
* In the interest of full disclosure, Eliza's passion for fresh vegetables is linked to the fact that her mom, Martha, grows and sells fresh, organic vegetables.

Read More About
Category: All, Entertainment, News