Looking for somewhere to take the kids for a bite? Who's going to give you a more honest, bite-sized review than an 12-year-old? Eliza Olander, from St David's, provides candid reviews of local establishments.

[Written by 12 year old Eliza Olander...with a little help from Uncle Tony]
Venue: Tribe Road Kitchen, 87 Reid Street, Hamilton
First impressions: It's always quite busy. I like all the mirrors and paintings. It's rustic. And the menu is unique because there is something different every day. It's like a coffee shop — and coffee shops just have a warm feeling to them. It's not particular fancy but it is modern. And it's a whole different atmosphere because it's slightly out of town.
Service: It was different because this is not the type of restaurant where someone comes and takes your order [orders are taken at the counter] but it was very nice.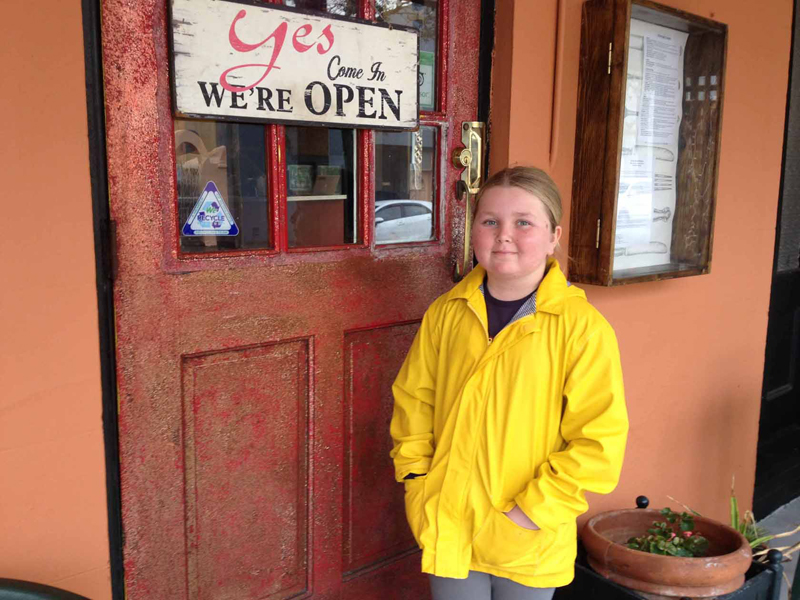 Drink: [Kiwi-strawberry vitamin water, $2.50]
Main course: Fish sandwich platter [Southern fried fish, thick cut raisin toast, tartar and crispy slaw served with hand cut fries, $19]
The fish does not taste like its fried — I bet it's fresh. The coleslaw is nice and sweet and the great thing about the bread is that it the raisins go perfectly with the coleslaw. And I can tell the fries are definitely fresh, not frozen; you can still see some of the potato skin on the outside. They are very good. The sandwich is delicious.
I was going to have the fried chicken because it's amazing here but I chose the fish because I hadn't had it before. I wish I had my iPad here so I could take a photograph of this sandwich — it's beautiful. This bread is definitely fresh — the last time I came I asked and they told me they make it here. The only other time I have fries like these is when Mommy makes them; hers are a little chubbier.
Portion size: The sandwich is huge so don't expect to get a small portion at Tribe Road.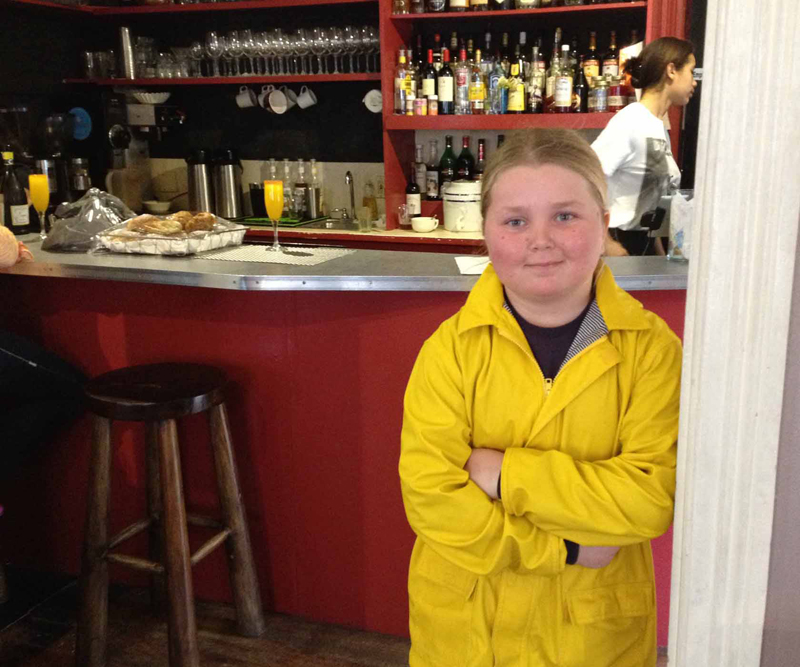 Dessert: [Scone with white chocolate made with strawberries, $3.50]. It was very nice but needs a little tweak — maybe take it out of the oven a little earlier because it's a little burnt on the sides. I like the strawberries in it, they're delicious.
Instead of white chocolate they should have used milk chocolate. And I wish it was a little fluffier. The crust is making the white chocolate stand out. I had heard something on TV that if your scones don't come out perfect, put white chocolate on them. It doesn't make them perfect but it's an improvement. I saw that on Ramsey's Kitchen Nightmares.
Overall experience: The place is unique. The food is always great — I have been here several times. Definitely a good place to bring your children for lunch. I don't want this to be an insult to parents who cook for their kids but if you want to try good quality food, this is the place.

Read More About
Category: All, Entertainment, News