The Saltus Grammar School production this year is 'Our Country's Good' by Timberlake Wertenbaker and it will be held in Alumni Hall in the Saltus Secondary Department, February 26th-28th. It is an Olivier Award winning play described as being about "a very dark period in British history".
A spokesperson said, "We hope you enjoy this story of hope, love, and the power of theatre. The performances will take place in Alumni Hall in the Saltus Secondary Department."
"Set in Australia in 1787, the play explores the lives of the British convicts who were sent there as punishment for their crimes, and captures the lives of the Royal Marines, whose job it was to maintain order and build the first British colony.
"Bermuda's Dockyard was, in part, built by British convicts on their way to Australia in the 1800s; therefore, the play offers a fascinating link with Bermuda's international colonial past.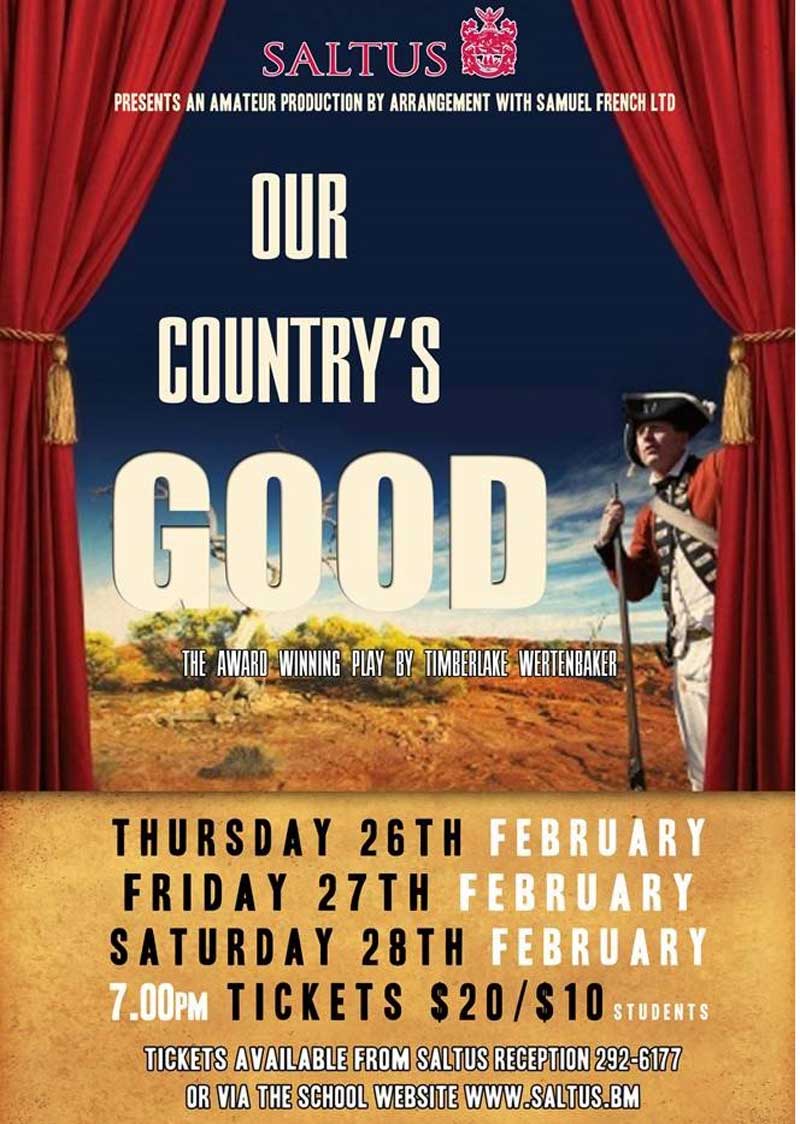 "In the play, Ralph [David Hicks-Badger] is eager for promotion and wishes to impress his commanding officers. He decides to direct a play called the Recruiting Officer by George Farquar in which the convicts perform.
"This is challenging: some of the convicts cannot read, and others, including Liz Morden [Megan Zimmerer], have been sentenced to death for stealing from the colony's stores.
"Adding to the chaos, Captain Robbie Ross thinks the convicts are there to be punished and that the play will lead to insubordination and potential mutiny among the marines; therefore, he sets out to make Ralph's life very difficult indeed. Finally, the colony is running out of food and is desperate for fresh supplies raising the tension for all."
Tickets are $20 for adults and $10 for students and are available from Saltus Reception [292-6177] or via the School's website saltus.bm.
Read More About
Category: All, Entertainment